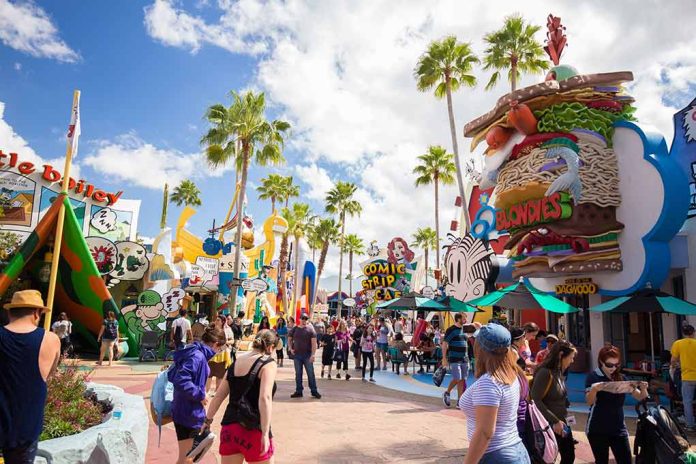 (Daily360.com) – Hollywood has seen what Joe Biden has brought the country and apparently they want lots more of it. Studio Executive Jeffrey Katzenberg has pledged to ole' Scranton Joe "all the resources" he'll need to be re-elected in 2024 and will serve as his 2024 campaign co-chair. Katzenberg cares neither for poll numbers nor any other issues surrounding Biden. He said he's fully confident he could raise even more this time than the $1 billion raised in 2020 for the Democrat leader.
He described the 2024 election as a 19-month marathon meaning he's beginning now to see Joe Biden gain more support on his way to four more years of power. Katzenberg, producer of fictional tales like "Shrek" and "Chicken Run" said there is "excitement and enthusiasm" surrounding Joe Biden since the moment he announced his re-election bid. He says he is not the only big money donor excited to send money to the Democrat incumbent.  
Katzenberg dismisses criticism of Biden's seemingly diminished mental faculties and age. He says Biden is "80 years young" and has wisdom and great experience, which he has displayed in his first term making him the country's best option in '24. Katzenberg goes on to say he sees Biden as highly energetic, physically fit and fully engaged. Katzenberg co-founded DreamWorks SKG ad recently co-founded WndrCo which is an investment firm highly dedicated to Democrat causes and politicians. The mogul sees Biden's incumbency as a major advantage over any challengers especially when combined with a well-funded re-election campaign.  
Katzenberg, may not have witnessed Biden's 2020 campaign as he also described Biden as a candidate who has for five decades enjoyed meeting people, shaking hands and connecting with voters. Should Biden square off with Trump again Katzenberg thinks Biden should focus on all the successes of his first term and contrast that to what Trump brought. Katzenberg has love for Vice President Kamala Harris as well, he says he has 20 years of experience working with her and when she hits the campaign trail she is an "effective campaigner" and major asset to the ticket.
Copyright 2023, Daily360.com