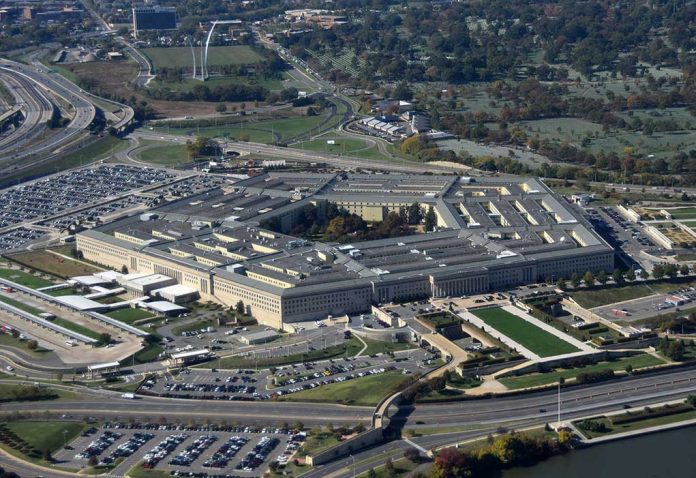 (Daily360.com) – Jim Banks (R-IN), Chair of the House Armed Services Subcommittee for Military Personnel, says 'inclusion' is a top priority at the Department of Defense (DoD). Banks shed light on what he's learned about the policies of Diversity, Equity, and Inclusion (DEI) at the Pentagon. DEI has embedded itself within academia, corporate culture, the government, and apparently within the military as well. The stated goal of DEI is to focus on gender, race, and other characteristics an applicant may have as a priority. It seems the DoD is more concerned with this than making the military more lethal and efficient.
Banks, who is a member of the Navy reserve, said the DoD is "focusing on DEI" and said this puts the future and effectiveness of the military at risk. As part of a hearing held this past week Banks and others questioned Pentagon officials about DEI. Specifically cited were an astounding six million man-hour troops were required to dedicate to DEI training per Biden Administration guidelines. Banks said that none of the officials could find any justification for this much time being allotted to DEI nor could they cite any real benefit from it.
He asked Gil Cisneros, Under Secretary of Defense for Personnel and Readiness, for "statistical or empirical evidence" that this time is better spent on DEI than training for a potential situation with China or other combat-related possibilities. Banks said Cisneros offered no evidence or any "substantive" testimony affirming DEI. Banks said he's heard no evidence of any kind supporting DEI training.
Banks also brought up DoD employee Kelisa Wing, who had the title, of Department of Defense Education Activity's chief diversity officer. Wing became widely known after very bigoted tweets she put out describing the "CAUDacity" of "white folx" resurfaced. Banks called the DoD out for not disciplining her, he said the DoD "just reshuffled her position." Banks illustrated Wing as just one example of what's "happening all across the federal government" under the Biden Administration.
Copyright 2023, Daily360.com