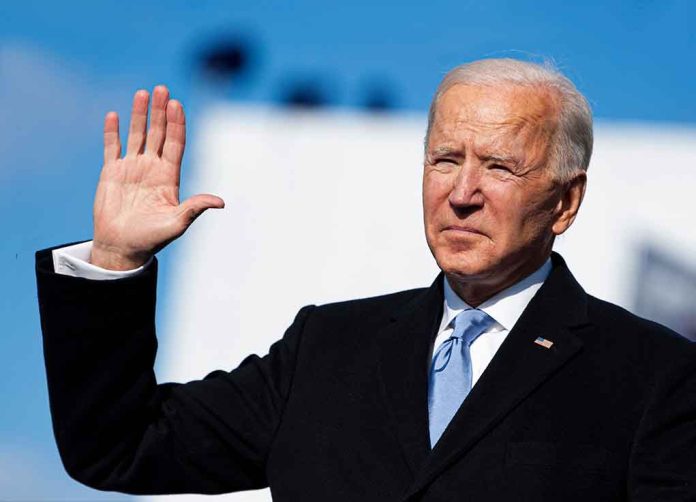 (Daily360.com) – After weeks of cat-and-mouse games between the House Oversight Committee and the Treasury Department over Biden family businesses' suspicious activity reports (SAR), the committee will get them. SAR's are red flag warnings that banks give to the government when suspicious activity and potential illegality may be present. Joe Biden's son Hunter and brother James have both been flagged in foreign deals. The committee chair James Comer (R-KY) has been trying to get these reports and the Treasury Department has thus far refused to supply them despite pledging cooperation.
Comer said he had to threaten a hearing and conduct interviews under the penalty of perjury to get this matter settled. At issue are dealings in foreign nations including Ukraine, China, and Russia. The Treasury Department is requiring an unusual step that these documents be reviewed privately. Comer says that is out of the procedural norm and the Biden Administration "changed the rules out of the blue" for their family interests.
Comer stated from documents they already have that the Biden family received $3 million from a Chinese energy company shortly after Joe Biden's term as vice president ended. After that payment, Comer says payouts of hundreds of thousands of dollars were distributed to members of the Biden family. He further said that should Treasury try and stonewall the investigation again he is prepared to "use tools" available to him to get any materials necessary.
Committee minority leader Jamie Raskin (D-MD) said Comer has subpoenaed 14 years of Biden financial records from Bank of America as well as Hunter Biden associates including those related to his art sales.
The new documents may reveal millions of dollars in other transactions which could lead to Joe Biden. Hunter Biden's former business associate Tony Bobulinski has in the past detailed dealings with the Biden family. He described the allocation of 10% of profits being "held by H for the big guy," he said the 'big guy' refers to Joe Biden.
Copyright 2023, Daily360.com