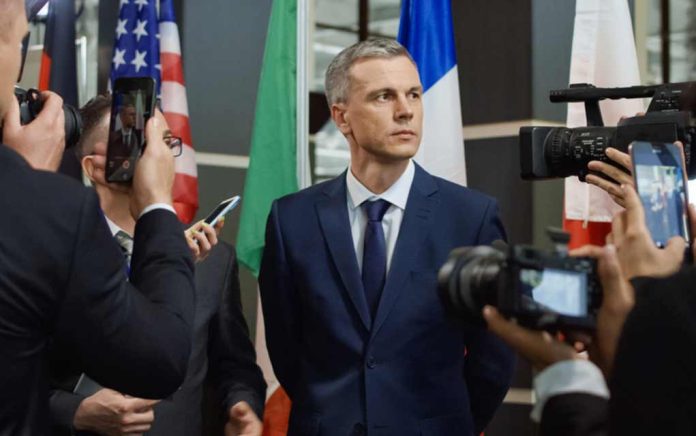 (Daily360.com) – It's easy to believe that politicians come from and live in a different world. After all, how does someone get chosen to represent a group of people in the first place? They must be superheroes. Amazingly, they're still human like everyone else, which means normal people like you can also run for office if you so choose. Here's what you need to know if you're considering running for a position that wields political power.
Meet the Requirements
Requirements vary between states and between elected positions. To run for federal Congressional seats, one must:
Be at least 25 years old.
Be a US citizen for at least 7 years.
Live in the state where one runs to represent.
For local offices, like school boards, judges, county treasury, etc., requirements may vary. Filing the proper paperwork is also a consideration, and there's usually a rigid process to correctly complete that step. It's critical to research local requirements and make sure all qualifications are met to run.
Ask Questions!
Ask everyone questions about how to run for office. Talk with local elected officials, campaign managers in the area and other candidates who have run before to learn from their successes and mistakes. It's essential to understand what the people in the region believe in and garner their support for proposed solutions to local problems. But you can only know if you ask!
Research Your Opposition
In the wise words of Sun Tzu, "If you know the enemy and know yourself, you need not fear the result of a hundred battles." You need to know who you're running against and what they stand for if you're to effectively combat them and convince people that you can do better. What makes you stand out from the crowd, and why should people believe in you?
Fundraise
The unfortunate reality is that campaigning is expensive. That doesn't mean you must be rich to run for office, but it does mean you'll need to ask for support to achieve your goal. Unfortunately, people aren't simply going to throw money at your campaign because you're running. You will have to ask for funds by convincing people that your cause is worth supporting. It's uncomfortable for many, but it's a political reality.
Go Door to Door
Even in the digital age, going door to door is the best way to garner support. Spend time talking with your potential constituents to learn their needs and desires. Having real conversations with real people is the backbone of any political campaign.
Get Out the Vote
Before the election rolls around, get out the vote. Just because you heavily campaigned the year leading up to election day doesn't mean everyone will remember you. Remind your supporters to vote for you and your cause as election day draws near.
Delegate Tasks
As much as we might want to, we can't do everything ourselves. Any political campaign requires a team, and effective teams have delegated roles. Some positions might include media outreach, campaign scheduling, financial managing, etc. There isn't enough time in the day to focus on the nuts and bolts, so find others who are willing to help while you focus on the big picture.
Prepare Your Family
While political campaigns are obviously hard work and stressful on you, they can be just as, if not more, stressful on your loved ones. Your family may need to be ready for whatever may come between the time demands of campaigning and potential political backlash from controversies. Before launching headlong into this venture, make sure your family is ready to undertake this journey with you.
All in all, running for any political office is a huge undertaking. However, if you prepare to rise to the occasion, you could play an active role in bringing about the change you want to see in the world.
Copyright 2020, Daily360.com