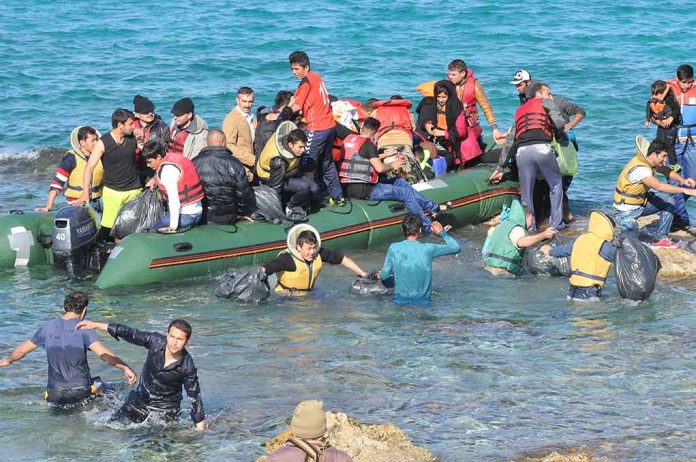 (Daily360.com) – In 1513, Spanish explorer Ponce de Leon happened upon an island off the southern coast of Florida. So impressed by the number of sea turtles inhabiting the space, he gave the land a name — Las Tortugas. The island officially became Dry Tortugas, so visitors would know to bring their own fresh water to the space because the resource was scarce. Today, Dry Tortugas National Park encompasses not only that island but also a group of uninhabited land masses famed for their sunken ships, pristine waters, coral reefs — and migrants.
On January 2, the park closed to the public after discovering a group of about 300 migrants that landed on the shores of the islands. Officials announced the closure came so authorities and medical professionals could assess the migrants' health and set up transport from the area to somewhere in Key West. The notice said the park should re-open in a few days.
NEW RELEASE: Dry Tortugas National Park will temporarily close to the public on January 2 at 8 am while law enforcement & medical personnel evaluate, provide care for & coordinate transport to Key West for approximately 300 migrants who arrived in the park in the past couple days pic.twitter.com/5UiJ1vP2Lc

— Dry Tortugas National Park (@DryTortugasNPS) January 1, 2023
The hundreds found at the park weren't the only people that arrived in the region. According to Chief Patrol Agent Walter Slosar from the US Border Patrol (BP), over 160 more people recently arrived at various locations across the Keys.
𝙉𝙚𝙬 𝙔𝙚𝙖𝙧'𝙨 𝘿𝙖𝙮 𝙞𝙣 𝙁𝙡𝙤𝙧𝙞𝙙𝙖:

Over 160 migrants have been encountered today in the #Florida Keys. Border Patrol agents with support from federal, state, and local LE partners responded to 10 migrant landings since midnight. #Breaking_News #NewYear #NewYear2023 pic.twitter.com/Q4KkGqhduI

— Chief Patrol Agent Walter N. Slosar (@USBPChiefMIP) January 1, 2023
Although officials didn't specify the peoples' exact country of origin, the news release did mention park personnel has seen an increase in boats arriving from Cuba, where the communist government has failed to solve horrible economic conditions and left its citizens to suffer.
In those cases, the park provides basic care until the Department of Homeland Security arrives on the scene to take over the migrants' processing.
On January 1, the Southeast Homeland Security Task Force said on social media that the department will provide services to those who arrive as well as assess their "legal status." The post also emphasized the danger of migrating over treacherous seas.
"They will be removed, provided food, water & basic first aid before transfer to federal LE agents in the Keys for processing by @USBPChiefMIP to determine their legal status to remain in the United States or be processed for removal and repatriation to their country of origin."

— Homeland Security Task Force – Southeast (HSTF-SE) (@HSTF_Southeast) January 1, 2023
What do you think of the response to the migrants' arrival on the islands?
Copyright 2023, Daily360.com