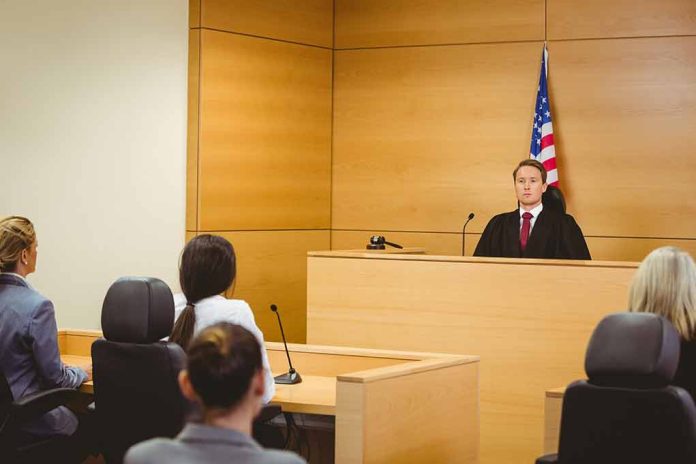 (Daily360.com) – Just days after Joe Biden publically proclaimed his love for his six grandchildren Hunter was in court dealing with issues regarding number seven. As the House Oversight Committee continues digging into Hunter's foreign business dealings and millions of dollars in payouts to many members of the Biden clan, Hunter claims to be destitute. He stood in an Arkansas court flanked by several high-priced lawyers who argued the president's son simply cannot afford to pay for this child, whose name is Navy Joan.
The child was conceived at the time Hunter was dating his late brother Beau's wife Hallie and was separated from his then wife Kathleen. Navy Joan's mother is a stripper named Lunden Roberts, who has been fighting the Biden machine since she became pregnant. The Biden family denied the child and Roberts was forced to go to court to compel a DNA test which proved Hunter to be the father. The Biden's are also fighting to keep the child from using the Biden last name. 
Rather than simply pay the support or reach a settlement the Biden team has decided to go to court and fight under the pretense that Hunter does not have the resources to pay. This opens up discovery and more digging into financial records of the former crack addict turned artist. Hunter's lawyer told the court Hunter has no money, no income and recently had his expensive new Porsche repossessed. On the other side Robert's lawyers pointed to his recent art sales to which Hunter's lawyer Abbe Lowell said his client can't divulge that sort of information as it's not done that way in the art world. 
The judge Circuit Court Judge Holly Meyer seemed to have heard enough and ordered Biden to attend all future proceedings in person. She also ordered him to disclose all requested financial records by the 12th of May. Another of Hunter's lawyers asked the judge to block a Roberts witness about the infamous laptop which they've previously claimed was both not his and also looked at unlawfully. The judge responded by asking bluntly if the laptop was indeed his, the lawyers response after some stammering was it's not "as far as I know."  
Copyright 2023, Daily360.com