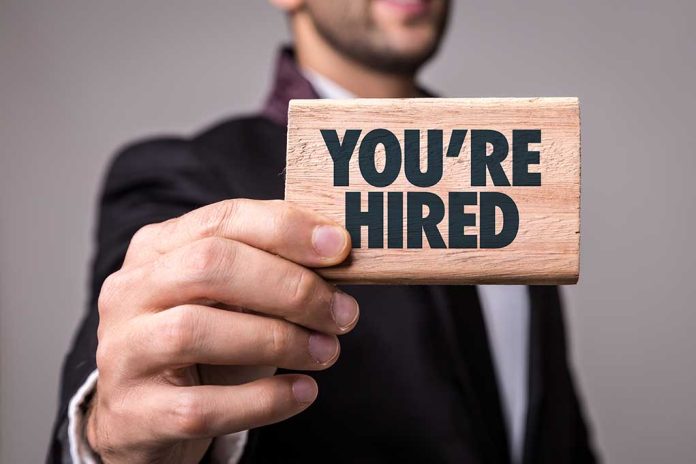 (Daily360.com) – The "Twitter Files" release at the end of last year and the following months showed in clear detail the connection between the federal government and Twitter's executive level. One particular stand out was Twitter's deputy general counsel James Baker who left his previous post as the top lawyer at the FBI to join the social media giant. Baker was intimately involved with information censorship and account silencing at Twitter. It seems that career trajectory is more the norm than the anomaly. The other major tech companies Meta (Facebook), Google, and TikTok all have a similar pipeline to the government. These companies recruited approximately 250 employees from the FBI, DOJ, CIA, and DHS. This number arrived at from a LinkedIn social media search, so it's likely even higher. Most of these hires were made from 2017-2022, filling top-level executive positions with those who'd served decades in the surveillance state.
The LinkedIn searches showed Google alone hiring 130 people from the CIA, DOJ, FBI, and DHS. Mark Zuckerberg's Meta hired 47 people away from DHS, DOJ, and FBI. The currently embattled, TikTok which Congress is trying to ban altogether has in its employ 25 former FBI, DOJ, CIA, and DHS members. One former deputy associate attorney under the Trump Administration, Reed Rubinstein, said U.S. citizens should be both "concerned" and "terrified" about this integration. Rubinstein termed it a "revolving door." He cautioned any industry facing heavy regulations focuses on managing regulators and said the best way they can do that is "by purchasing them."
Steve Friend an FBI whistleblower who exposed FBI malpractice in relation to Jan 6th investigations pointed to many FBI agents leaving the bureau ahead of their 20-year retirement and pension guarantees. This would indicate some very enticing offers from big tech. President Joe Biden has made critical statements about Big Tech and has threatened them to some degree but the "revolving door" is still spinning within his administration. His administration has roughly 41 senior officials who have worked at Google, Meta, and Microsoft, making things unlikely to change.
Copyright 2023, Daily360.com