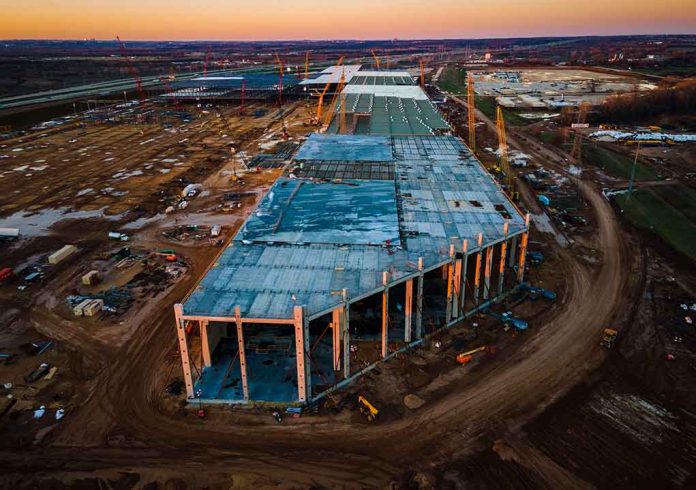 Construction Workers Alleging Labor Violations at Tesla "Gigafactory"
(Daily360.com) – While billionaire Elon Musk is busy with his new Twitter acquisition and working out the kinks, he might be facing some trouble with one of his other companies — Tesla. The company broke ground for its $1 billion gigafactory near Austin, Texas, in August 2020, giving hope the sprawl would bring thousands of jobs to the area. Now, it's being sued.
On November 15, construction laborers who worked on the new facility filed a complaint with the Department of Labor and sued Tesla itself. The workers claim there were "serious labor and employment violations" during the job, leaving them in danger of injury and "wage theft."
RIGHT NOW: @workersdefense is hosting a presser about referring a case to the Wage and Hour Division. The group will be filing a complaint with OSHA over allegations of labor and employment violations during construction of the Tesla Gigafactory site. @cbsaustin pic.twitter.com/3NNOKAZ8aZ

— Emily Chavez (@emilymchavez) November 15, 2022
One of the laborers filed with the Occupational Safety and Health Administration (OSHA), stating individuals working at the Tesla facility lacked the proper health and safety training. The laborer also alleges they were not fully informed of their rights, including an ability to "refuse dangerous work." The paperwork saying workers received such training was, he claims, falsified.
Whistleblowers stated they were not properly paid for their work, suffered sub-par conditions at the site, and worked while injured. One witness exclusively told The Guardian there was a "safety issue" every single day. Reportedly, Tesla had already paid out more than $236,000 in OSHA fines for 54 violations between 2014 and 2018.
The electric car company has not commented.
Copyright 2022, Daily360.com