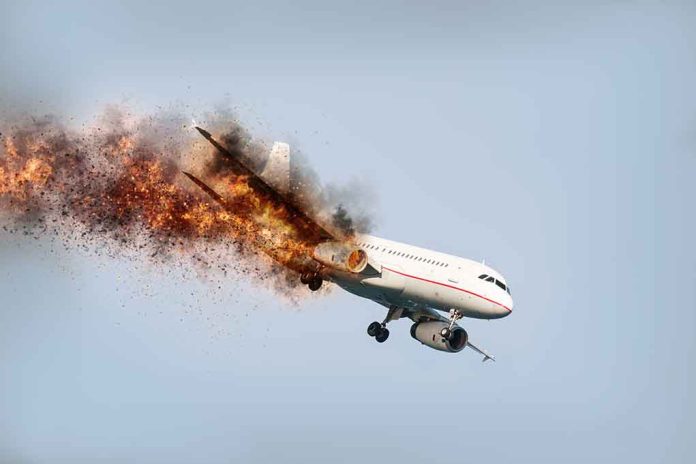 (Daily360.com) – In July 2014, Malaysia Airlines flight MH17 left Amsterdam Airport Schiphol on a flight bound for Kuala Lumpur, Malaysia. The Boeing 777-200 plane was flying over the eastern part of Ukraine when it was blown out of the sky by a Russian-made surface-to-air missile system. All 298 passengers died in the resulting crash. The questions outstanding from the incident were who ordered the plane destroyed and why. Recent events indicate that authorities may never know.
On February 8, the Associated Press reported a team of investigators from around the world stated they found "strong indications" of Russian President Vladimir Putin's involvement in approving the distribution of the weapon used to shoot down the plane. However, they could not gather enough proof to prosecute the foreign leader or anyone else for a crime. As such, the international team decided to suspend their investigation while leaving the door open in case any witnesses surface that prompt them to reopen the inquiry.
An international team of investigators has suspended its criminal investigation into the downing of Malaysia Airlines flight MH17 over eastern Ukraine in 2014, saying they have insufficient evidence to launch any new prosecutions. https://t.co/OkcAbBShUt

— The Associated Press (@AP) February 8, 2023
The investigation was not for nothing, however, considering a Dutch court recently found three men guilty of murder for participating in the down of a Malaysia Airlines flight. Two of the defendants, Igor Girkin and Sergey Dubinskiy, were Russian, and the other, Leonid Kharchenko, was a pro-Moscow Ukrainian.
The court sentenced all of the perpetrators to life in prison in November 2022, but it's unclear whether or not they will serve their time. The AP noted at the time of sentencing, the trio was still at large. Ukrainian President Volodymyr Zelenskyy and Secretary of State Antony Blinken praised the convictions but said the work would not be complete until all those responsible were brought to justice.
Dutch policeman Andy Kragg said investigators weren't necessarily upset about the probe's pause because they had accomplished quite a bit already during their years-long inquiry. Sadly, the question as to why so many innocent people lost their lives in 2014 will likely remain a mystery for the foreseeable future.
Copyright 2023, Daily360.com