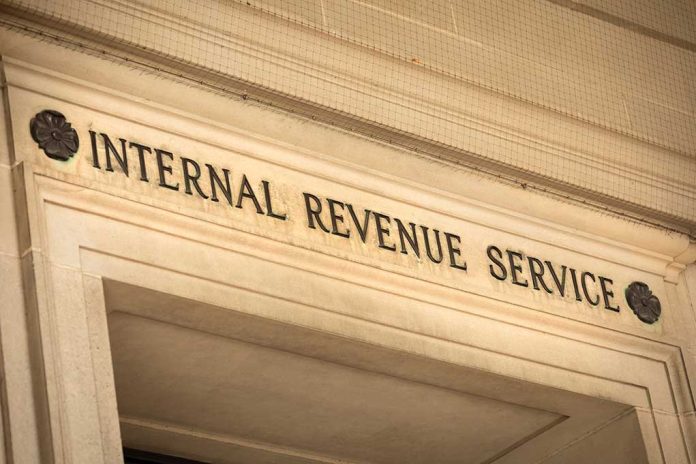 (Daily360.com) – In June 2021, ProPublica published an article claiming it had received tax information on several billionaires like Elon Musk, Jeff Bezos, and Warren Buffett. The data reportedly showed they paid little to no income tax to the IRS. Shortly after the article's publication, NTD News reported that Treasury Secretary Janet Yellen asked the Treasury Inspector General for Tax Administration (TIGTA) to look into the leak.
On February 16, Chairman of the Ways and Means Committee Jason Smith (R-MO) wrote a letter to TIGTA requesting an update on the investigation. The communication stated that the office had not given Congress or the American people any information as to who leaked the data and if anyone had or will be held accountable for the breach. Smith requested a copy of the full, unredacted report from TIGTA regarding the matter by March 2.
IRS leaked thousands of Americans' tax filings; Congress demands to know if it was political | Just The News https://t.co/NuHVRoMFcK

— John Solomon (@jsolomonReports) February 20, 2023
The tax document leak contained a cache of documents stretching back over 15 years, allegedly proving the claims and highlighting the implication that not everyone in America pays their fair share to the government. Interestingly, in September 2021, the White House posted an analysis of how much the wealthiest families pay in taxes in America, finding the estimated 8.2% was way below what average families shell out each year. Soon after, Representative John Yarmuth (D-KY) introduced the Inflation Reduction Act in the House, which eventually became law.
This isn't the first time Smith has sparred with the IRS. For instance, a day before he sent his letter to the TIGTA, the House Ways and Means Committee released a statement about the Senate confirmation hearing for Biden's nominee to head the IRS. The chairman said the committee wants to know how Daniel Werfel plans to restore the peoples' faith in the tax enforcement agency, assuming he receives enough votes for confirmation. Smith said he wants the nominee to explain to the agency plans to spend the $80 billion in funding allocated by the Inflation Reduction Act. The chair also believes the 2021 leaks were politically motivated and wants to know when the administration will provide answers about the incident.
Copyright 2023, Daily360.com