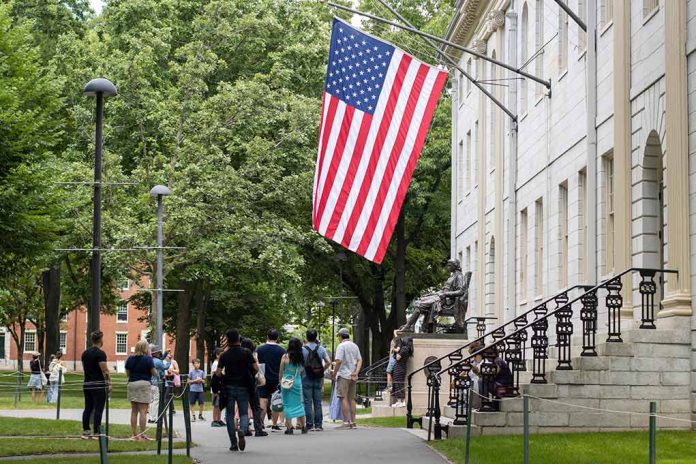 (Daily360.com) – It could easily be a plot for a horror movie, but it was reality at an Ivy League morgue. A ring of human organ and cadaver body part thieves was discovered at Harvard University Medical Center and other locations in the United States.
A man named Cedric Lodge was the morgue manager at the Medical School until these crimes were discovered. Lodge would allegedly steal organs and body parts from bodies which had been donated to the school for research purposes. Lodge would is accused of driving the stolen parts and organs from Harvard to his home in New Hampshire. Then, along with his wife Denise, Cedric Lodge would allegedly complete the sales to interested buyers around the country. The buyers would pay via online pay apps at which point the Lodges would send parts.  
Investigators say the buyers included Katrina Maclean and Joshua Taylor, both of whom Cedric Lodge would allow to shop at the morgue. They said he would allow them in to inspect the organs and cadavers, at which point they'd pick what they wanted to buy. 
Investigators say Taylor would often drive his purchases home to Pennsylvania or otherwise have Lodge ship them. Maclean and Taylor would then allegedly re-sell what they bought to buyers they had arranged. One Pennsylvania buyer named Jeremy Pauley, who describes himself as a "human blood artist", has the right half of his face fully tattooed including the white of his right eye. Pauley also sports molded silver teeth and several facial piercings including spikes implanted atop his skull. 
According to investigators, Pauley was such a dedicated buyer and seller that he had another source located in Little Rock, Arkansas. A woman named Candace Chapman Scott worked at a Little Rock crematorium and would allegedly peddle human remains to Pauley, including the bodies of two still-born infants that were to be cremated and whose ashes were to be returned to the grieving parents. Pauley was arrested, then released on bail.
Copyright 2023, Daily360.com