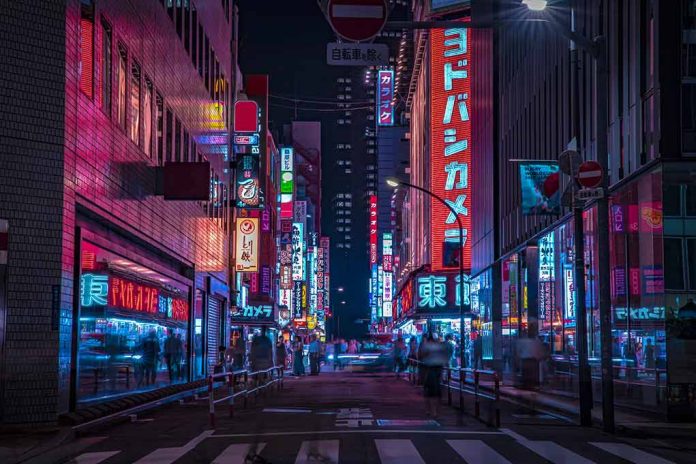 (Daily360.com) – Japan's government has made a formal move to take down the somewhat notorious Unification church. They've asked the courts to strip the church of its status, meaning it would lose its religious corporation designation and thus lose its special exemptions from both property and corporate taxes in addition to tax privileges relating to monetary offerings.
The church's formal name is the Family Federation for World Peace and Unification, and was founded in South Korea by Sun Myung Moon, in 1954. Parishioners are often referred to as Moonies for this reason. If the courts grant the government's request, the church would still have the option of rebranding itself and recruit new members under a new incarnation.
The church has come under increased scrutiny since the recent assassination of Japan's former Prime Minister Shinzo Abe. Abe's assassin, Tetsuya Yamagami, targeted the former prime minister specifically for his apparent support for the Unification church. Yamagami blamed the church for bankrupting his family because his mother donated the family savings to the church in prior years. Although Abe was not a member of the church he would promote events connected to it. Abe's grandfather, also a former prime minister of Japan, Nobusuke Kishi, is viewed as largely responsible for the church establishing itself in the country during the late 1950's.
The church is accused of putting pressure on its members to donate large sums of money in order to atone for their "sins". The final decision to involve the court was made by current Prime Minister, Fumio Kishida, after a yearlong investigation into the church's operation. Education minister, Masahito Moriyama, said he believes the church is impinging on the lives of its members and has damaged their lives with their money-generating tactics. Others within the government say they have uncovered "repeated malicious and illegal acts" committed by the church.
The church disputes the allegations and said it regrets the government taking such an action based on a "leftwing group of lawyers" whose only goal is to destroy them. The group they are referring to is called the National Network of Lawyers Against Spiritual Sales, that is representing clients who claim to have been damaged financially and emotionally by the church. One such client said this action by the government is overdue and hopes justice will be "carried out" in the end.
Copyright 2023, Daily360.com