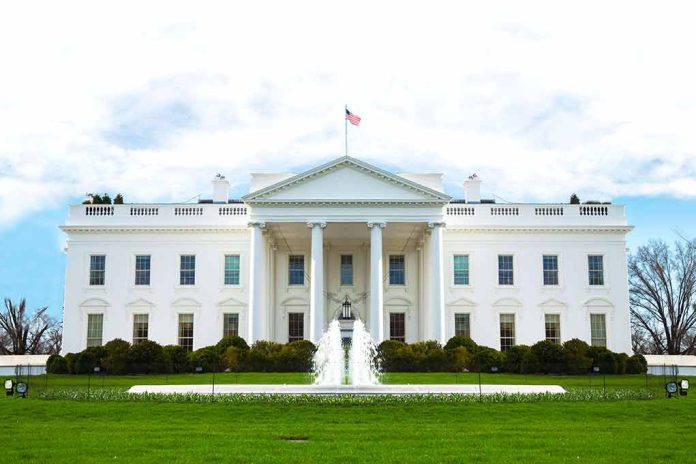 (Daily360.com) – Representative Jim Jordan (R-OH) was out trying out garner headlines, this time by threatening the currently unpopular FBI. Jordan was promoting efforts to have Congress cut the funding for the Department of Justice (DOJ) in an effort to curb their inquiries of people they determine are opponents of the Biden administration. 
Jordan sent a letter to the chairwoman of the House Appropriations Committee, Kay Granger, outlining his demands. The 11-page letter was wide-ranging in topics from Unites States border security, safeguards for FBI whistleblowers, to protecting freedom of speech and protecting the Second Amendment. Jordan also requests all funding for Biden's current border policies be ended. He additionally references cutting off the tax-payer funded salaries of DOJ or FBI officials who use strong-arm tactics toward whistleblowers. 
Jordan wrote that he wants the recently approved Congressional funding for a new FBI headquarters to be halted,  and for the FBI to be relocated from Washington, DC to Huntsville, Alabama. He wrote that the FBI headquarters should be moved away from the power center of DC and its power be more evenly distributed to field offices. However, the day after Jordan sent his letter, the House Appropriations Committee defeated a bill which would have rescinded funds for the new FBI headquarters. The bill introduced by Representative Andrew Clyde (R-GA) and was defeated with the help of 16 Republican congress people who voted against it. 
Earlier in the week FBI Director Christopher Wray appeared for his mandatory annual questioning by the House Judiciary Committee headed by Jordan. Wray received some intense questioning from Jordan and other members of the GOP including Matt Gaetz. Critics argue it was mostly for show as Wray was able to obfuscate, run out the clock and face no real consequences for misdeeds at the FBI. Democrat members of the committee praised Wray and the FBI as did members of the GOP including Representative Ken Buck (R-CO) who praised Wray during the hearing and later said Wray is doing "his very best." 
Copyright 2023, Daily360.com