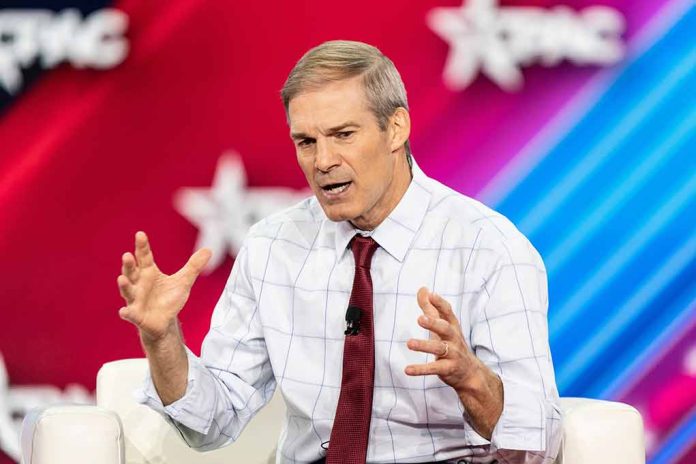 (Daily360.com) – Jim Jordan (R-OH), the House Judiciary Chairman, appeared on Fox News Channel with Maria Bartiromo last weekend and announced that David Weiss, the special counsel assigned to Hunter Biden, will appear before a Republican led committee on October 18th. Attorney General Merrick Garland appointed Weiss, who is the U.S. attorney for the state of Delaware to this role in August. 
Some, like Mike Davis of the Article III Project, has said Garland should not have named Weiss as special counsel. He contends the appointment was made in an effort to cover-up Biden family foreign business crimes. A Weiss-instituted grand jury recently indicted Hunter Biden on three gun-related charges. Detractors note that these gun charges are late-in-coming and may be a move to mask more serious money laundering and tax evasion charges that Weiss never brought as he procrastinated and let the statute of limitations run out.
It is unclear whether Weiss will appear before Jordan's committee or James Comer's (R-KY) Oversight and Accountability Committee. It also remains to be seen if Republican's on the questioning committee will ask Weiss about whistleblower allegations that he deliberately slow-walked investigations that would have led investigators to Joe Biden.
Jordan said his committee has listed a number of Department of Justice (DOJ) employees they would like to depose. Months into these committee meetings, those who feel they are moving too slowly and without purpose note the lack of subpoenas sent, especially noting that none have been sent to Hunter Biden. 
The Speaker of the House, Kevin McCarthy (R-CA), has indicated that he is considering an official impeachment inquiry of Joe Biden. An inquiry's purpose would be to determine what Congress may do in the future. To this point, Jordan and Comer have spent months investigating the Biden foreign business dealings and they note many irregularities from which the entire Biden family has seemed to profit. The committees have not taken formal action of any kind regarding the investigations, which gives the media and Democrats the space they need to call the money laundering allegations empty and unproven.
Copyright 2023, Daily360.com