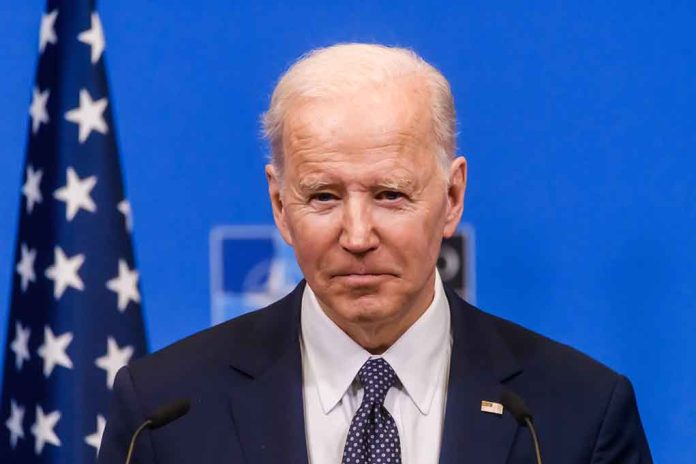 (Daily360.com) – White House visitor logs show seven of Hunter Biden's former business partners visited the White House while Joe Biden was Vice President over 80 times. Four partners, the vice president, and assistants from Hunter's now-out-of-business Rosemont Seneca Advisors firm appear on White House logs. Joan Mayer the former vice president of the firm from 2008 to 2017 visited the White House at least 17 times. Other than attending two-holiday parties she met with Joe Biden's executive assistants several times at his official residence. A business partner of Rosemont Seneca named John Robinson Walker appears on the logs 16 times. Robinson has been tied to accounts and a Chinese energy firm that gave the Biden family over $1 million in 2017 according to the House Oversight Committee.
Joe Biden has denied on numerous occasions any involvement whatsoever with Hunter's business dealings, despite congressional investigations into his family and the money they received. A woman called Anne Marie Person who served as assistant to Hunter Biden visited the Obama White House five times prior to 2014. She left Rosemont Seneca to join Joe Biden's vice-presidential staff, shortly after her brother left Biden's staff where he was employed as an aide. Kathy Chung a former Biden aide who's being interviewed by the House in relation to Biden's classified document scandal personally met with Person in 2014. Chung currently serves as deputy director of protocol at the Pentagon. Chung appears to have corresponded frequently with Hunter Biden during Joe Biden's time as vice president. She'd communicate with Hunter about Joe's schedule and pass messages from Joe Biden to Hunter and his assistants.
Another person of interest the House is looking to question; co-founder of Rosemont Seneca Devin Archer likewise visited the White House on at least two occasions. It also appears assumed House witness Eric Schwerin formerly a trusted Hunter business partner who "managed almost every aspect" of the Biden family's finances, visited the White House at least 27 times according to Hunter Biden's ex-wife.
Copyright 2023, Daily360.com