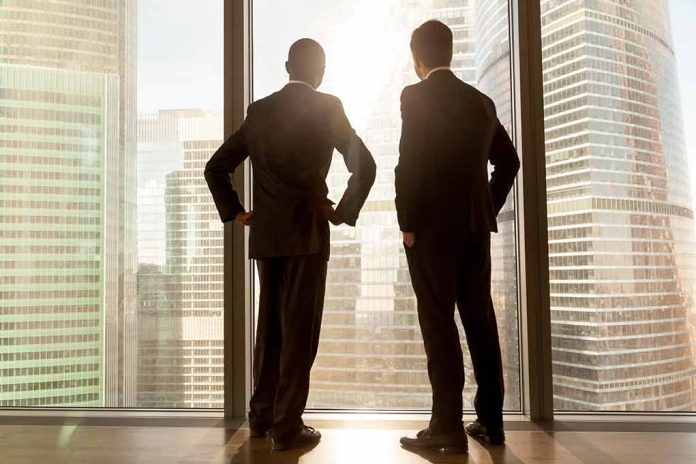 (Daily360.com) – As more information about the Biden family's money-making operations which the federal government has kept tightly under wraps for years makes its way into the public square, the clearer the picture becomes. 
During the presidential election of 2020 Tony Bobulinski provided dates, documents and other evidence that alleged Joe Biden was at the top of his family's foreign business pyramid. Bobulinski said the family, especially Hunter Biden, referred to Joe as the "big guy." When structuring deals there was always a percentage set aside for the "big guy," he claimed.

The media downplayed it and Joe Biden called the allegations "Russian disinformation" during a presidential debate and called them 'lies' thereafter. Now however, as Republicans claw documents from the FBI we are learning Mykola Zlochevsky, the Ukrainian owner of Burisma, the energy company for which Hunter Biden held a board seat, also referred to Joe Biden as the "big guy."  
A highly placed whistleblower said Zlochevsky is the 'foreign national' who was involved with the Bidens in a "criminal bribery scheme." The oligarch Zlochevsky allegedly told the whistleblower that he was to pay $5 million each to Hunter and Joe Biden in return for US governmental favors. 
FBI Director Christopher Wray has refused to let members of congress see the year's old unclassified "FD-1023" documents detailing the events. After being threatened with contempt of Congress, Wray relented but still enforced stringent criteria for the viewing of the document. Members who saw it including Senator Chuck Grassley (R-IA) describe then vice-president Joe Biden as receiving money along with other members of his family from foreign actors. Grassley said specific details contained in the documents show potential criminal behavior by Hunter Biden. Grassley also took to the Senate floor to detail Zlochevsky's assertion that he has 17 audio recordings of conversations about these quid-pro-quo arrangements, 15 with Hunter Biden and two with Joe Biden. 
Copyright 2023, Daily360.com