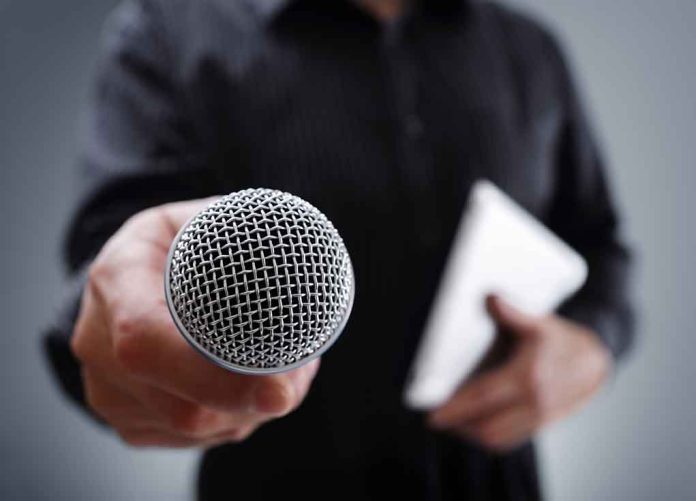 (Daily360.com) – A well-known journalist from Mexico, Ciro Gomez Leyva, reportedly makes a habit of criticizing his country's government. He has a morning show in which he's addressed alleged corruption, abuses of power, and bribes among the country's highest-ranking officials. In addition, his back-and-forths with President Andres Manuel Lopez Obrador are no secret.
On December 15, Gomez Leyva survived a hit against him in Mexico City. In a tweet, he said two armed men on motorcycles reportedly approached the journalist's armored vehicle and fired shots while he was inside. The correspondent said his truck saved his life, noting he reported the incident to the police. The attack occurred just a short distance away from Gomez Leyva's home.
A las 11:10 pm a 200 metros de mi casa dos personas en una motocicleta me dispararon, al parecer con la clara intención de matarme. Me salvó el blindaje de mi camioneta que yo manejaba y he enterado del asunto a las autoridades. CGL

— Ciro Gómez Leyva (@CiroGomezL) December 16, 2022
Mexico City's Economic Development Secretary Fadlala Akabani quickly accused Mexican "oligarchy" members of the attempt on the reporter's life but subsequently deleted the tweet.
Lopez Obrador spoke about the attack during his morning brief. News18 reported the president not only condemned the incident but sent his support to the victim. The Mexican president also said an attack on a journalist such as Gomez Leyva creates "political instability."
Thirteen Mexican journalists have been murdered so far in 2022. Reporters Without Borders lists the nation as among the most dangerous places to have that profession.
Copyright 2022, Daily360.com