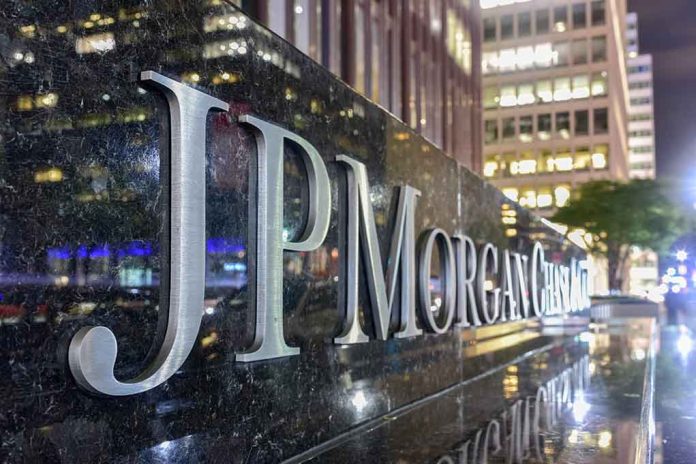 (Daily360.com) – The JPMorgan Chase annual shareholder letter sent by CEO Jamie Diamon reads that the government may need to start seizing private property so that clean energy initiatives can be incorporated. The CEO wrote there's a need to begin quickly investing in solar projects along with multiple other green initiatives. He wrote the government should utilize eminent domain to seize property in the name of green energy. He said reforms are "desperately needed," he believes time is of the essence and these projects cannot wait, he believes eminent domain is the only way to get solar and pipelines as the "adequate investment" needed for the future.
Eminent domain is the controversial method by which the government takes private property from an individual by legal force in the name of 'public use' and gives the owner some form of compensation. Dimon says this "must be done" in order to get "clean energy" technologies increasing year-over-year. He calls for the government to align with business and non-governmental agencies to overcome obstacles which may be "holding us back."
Recently, the State House of Iowa passed a bill that eminent domain may not be used by pipeline companies unless they reach deals to purchase 90% of the needed land prior to any assertion of eminent domain. Steve Holt, a Democrat state representative, said the legislation was put in to protect private citizen's property rights.
Dimon positioned himself as wanting "energy affordability" for the present and into the future. He says that de-carbonization is the way of the future and that green energy is "inextricably linked" to economic growth. He wrote the window is closing every minute we delay taking serious action. He says the war in Ukraine is fracturing trade relations throughout Asia and Europe. He believes this is "redefining" how countries view and manage energy security. He says polarization and paralysis by analysis must not impede the green agenda and its future implementation for the good of the world.
Copyright 2023, Daily360.com