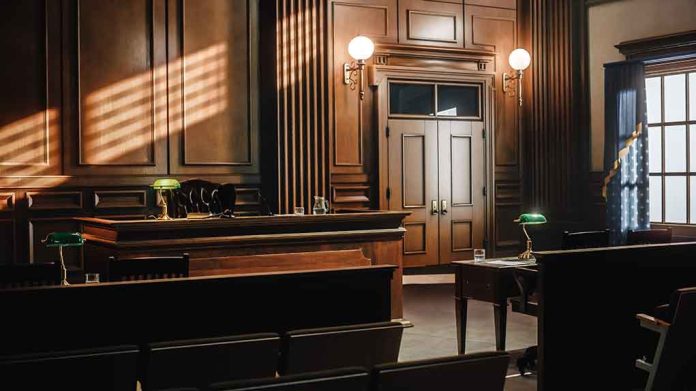 Jury Seeks Death Penalty for Woman Who Killed a Mother and Stole the Unborn Baby
(Daily360.com) – In 2020, Taylor Parker murdered Reagan Simmons-Hancock, a pregnant woman, and stole her baby. The infant girl subsequently died as well. Authorities arrested the suspect, and a jury convicted the killer of capital murder and abduction in September of this year.
On October 12, Texas prosecutors asked for the death penalty in this case. Defense attorneys are hoping to convince the jury to spare the woman's life and sentence her to spend the rest of her days behind bars without the possibility of parole. The lawyers claim she was suffering from mental illness at the time of the crime.
Taylor Rene Parker was found guilty of the October 2020 murder of a 21-year-old woman and the abduction of the daughter cut from her womb who later died. https://t.co/4WQdluMINi

— CBS News (@CBSNews) October 4, 2022
Prosecuting Attorney Kelley Crisp offered a different story about Parker. She told the court the defendant pretended to be pregnant herself, complete with fake ultrasounds, a false belly, and even a gender-reveal celebration. All that so she could steal Simmons-Hancock's baby. The murderer apparently had a hysterectomy and couldn't have a child of her own.
Police reported Parker stabbed the victim more than 100 times and hit her over the head with a hammer in front of her 3-year-old little girl before ripping the second child from her womb. The defense tried to argue the infant was born dead, but medical professionals debunked that claim during the trial. That fact supported the kidnapping charge and resulted in keeping the capital murder status. It took the Texas jury three weeks to find her guilty.
Do you think the killer deserves the death penalty?
Copyright 2022, Daily360.com