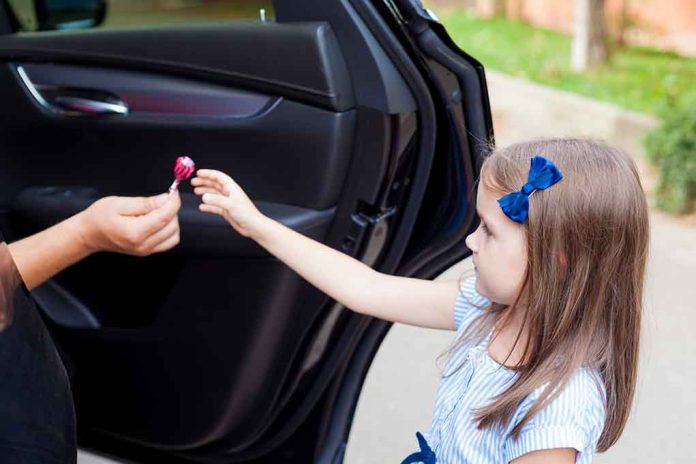 (Daily360.com) – In 2016, the National Crime Information Center entered over 647,000 missing persons into their registry. One of those people was California resident Sherri Papini, who faked her kidnapping, sending authorities on a wild goose chase for weeks in November of that year. A judge has now sentenced her for the crime.
The 2016 Antics
On November 2, 2016, Papini left her home to go for a run and disappeared. A search ensued, to no avail, and the woman re-emerged about three weeks later with injuries, bindings, a brand on her shoulder, and an elaborate tale. She told authorities that a pair of Hispanic women kidnapped her at gunpoint while she was out for her jog. The woman claimed they held her for weeks "against her will." Papini even gave detectives a description of her kidnappers to assist authorities on their hunt.
In August 2020, after years of examination into the alleged crime, the Shasta County Sheriff's Office interviewed Papini once again, warning her to tell the truth — but she held to her story. Detectives then presented evidence she'd faked the abduction and spent the time she was missing with her boyfriend. Authorities subsequently arrested her. Papini not only cost several agencies precious time and money conducting her search and investigation but also collected victim assistance money for her phony ordeal.
Consequences
Papini pleaded guilty to fraud and lying to the FBI in April. During her plea, Papini said she was "deeply ashamed" of her previous behavior, apologizing to all involved. At the time, she faced up to 25 years in prison and half a million dollars in fines.
On September 19, a court sentenced the mother of two to 18 months behind bars for her crimes. She must also pay restitution and will spend 39 months after her release under supervision.
US District Judge William Shubb handed down the California woman's sentence. The harsh punishment was a reflection of how many people were impacted by the ruse. Shubb stated he hoped his ruling will deter anyone else from following in her footsteps. The prosecutor, US Attorney Phillip Talbert, announced the trickster has to pay $309,902 to make up for the expenses multiple agencies at all levels of government incurred.
The faux victim's husband, Keith Papini, said his soon-to-be ex-wife continued to lie to their children about her kidnapping in the years since. She apparently told them it was all a big misunderstanding between her and the police. He filed for divorce shortly after her confession, after almost 13 years of marriage.
Copyright 2022, Daily360.com