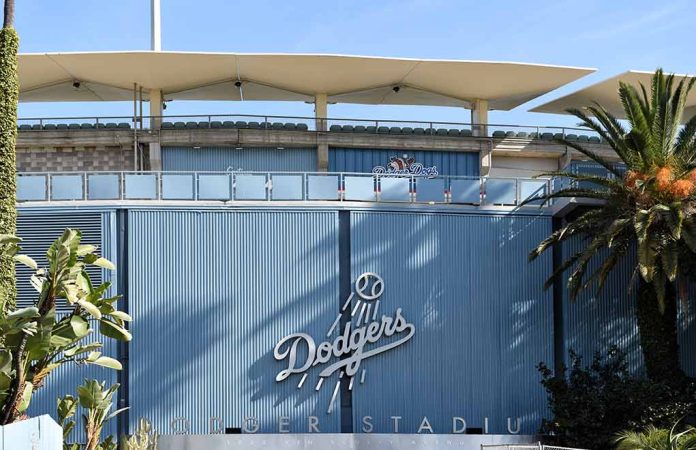 (Daily360.com) – The Los Angeles Dodgers Baseball Club has found itself at the center of controversy over the past week. The Los Angeles chapter of the "Sisters of Perpetual Indulgence," (SPI) whose slogan is "go forth and sin some more" is set to receive the "Community Hero Award" from the organization. The group refers to itself as a "ministry" features queer and trans nuns. They also give themselves different names such as Sister Edith Myflesh and Sister T'aint A Virgin. The group's mission focuses on "promoting human rights, respect for diversity and spiritual enlightenment," according to its website. However, CBS News reports that some have criticized it for being disrespectful to the Catholic faith.
Initially, the Dodgers planned to present SPI with a Community Hero award pregame in partnership with LA Pride for "Pride Night." The June 16th celebration will feature presentations throughout the game, "LGBTQ+ legends" along with others celebrating a multitude of activists and organizations.
However, Catholic groups including CatholicVote expressed offence with the decision to have SPI and urged the baseball club to revoke the award invitation. In a letter, the group referred to SPI as a "hate group" targeting Catholics. The Dodgers then rescinded the invitation to SPI as an effort not to "distract" from the Pride Night benefits. This group has clashed with the Catholic Church in the past in 2007 they used deceptive tactics to receive communion from the archbishop of San Francisco which they then "defiled." For the Easter holiday, they did a Jesus and Mary striptease themed show which saw a performer writhing while pretending to be crucified on an upside down cross.
Days later, on May 22, the Dodgers issued an apology statement, saying that after feedback and discussion, they had re-invited SPI to the event. According to CBS, the group is still expected to receive its award. The decision came after heavy backlash from critics and LGBTQ+ groups.
Copyright 2023, Daily360.com