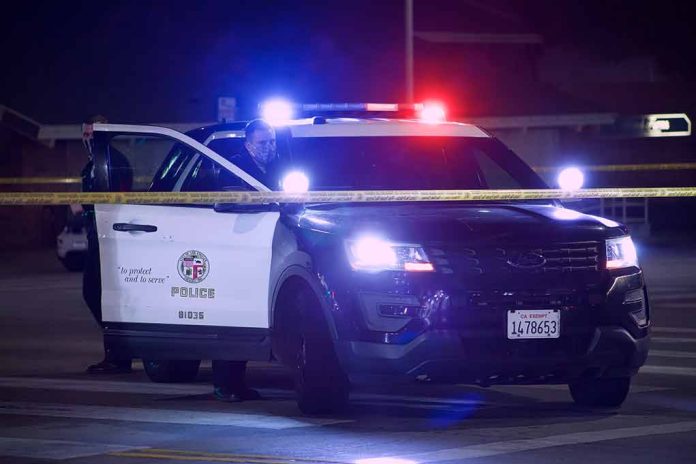 (Daily360.com) – As life in blue cities continues to deteriorate by most metrics the Los Angeles Police Protective League (LAPPL) Vice President suggests officers leave the city. 
Comments from League VP Jerretta Sandoz encourage officers seeking better treatment and more respect to move away from the City of Angels. Sandoz wrote to her Facebook account that officers should "go somewhere" that appreciates the work they do and she followed up by saying to find a place where union members aren't made to "beg for a great contract." 
Sandoz went on to slam the LA City Council and its members, two of whom she accused of 'hating' the police. The comments were made public by the Los Angeles Times newspaper, after which Sandoz deleted the post. She clarified that she posted the statements in response to a longer thread which included officers saying it was their intention to leave the department as they felt the working conditions were insufficient. Sandoz wrote that she stands by her deleted statement and better "incentives and working conditions" are drawing good officers to serve other cities.  
The contract between the city and the LAPPL expired on June 30th and negotiators have made little progress since. They are seeking better wages and more city support. The LAPD is facing a recruitment shortfall as well as officers leaving. When compared to 2019 there are 1,000 less officers in patrolling Los Angeles. LA Police Chief Michael Moore is trying new marketing strategies and some streamlining efforts to get applicants into the work force quicker. He acknowledges a "scarcity of qualified applicants" not only in LA but across the country for policing.
Officials close to the matter are hopeful a tentative deal can be reached soon which they hope can stave off potential departures. The LA department is like many departments nationwide that have come under scrutiny and intense opposition since the George Floyd incident and subsequent riots of 2020. Similarly the NYPD has reported large recruitment shortfalls amid a damaged department reputation and political attacks.    
Copyright 2023, Daily360.com