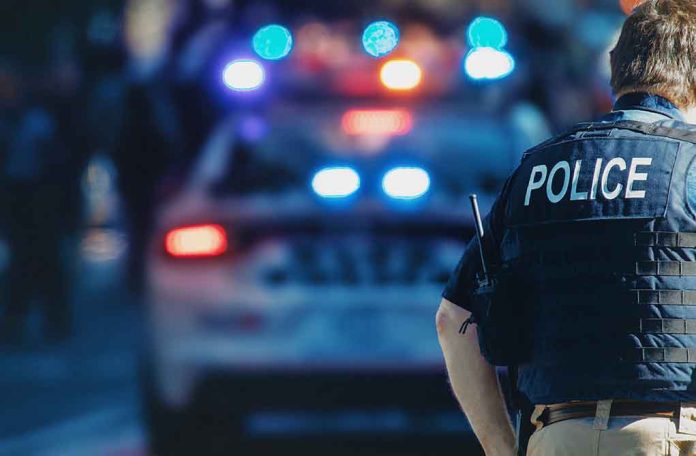 (Daily360.com) – On February 9, Representative Angie Craig (D-MN) was attacked in her apartment building's elevator. The legislator's chief of staff, Nick Coe, reported that Craig fended off the assailant and was bruised but otherwise alright. After the perpetrator left the scene, the Minnesota rep was able to call 911 for help. At the time, Coe indicated there was no evidence the attack was because of the lawmaker's politics.
The Daily Wire reported the DC police released a picture of the alleged perpetrator in Craig's assault case. Soon after, the police department issued a press release announcing they had a suspect in custody. They arrested 26-year-old Kendrick Hamlin for the crime and charged him with simple assault. Capitol Police believe the man may be homeless.
Police Make Arrest After Releasing Photo Of Suspect In Assault Of House Democrat https://t.co/nSyeZz5QFw

— C.Robinson 🇺🇸 (@Veritas86511) February 10, 2023
Additional details continue to emerge that shed light on the events that surrounded the attack on Craig. The rep reportedly told police she greeted the suspect, and he followed her into the elevator. Shortly afterward, Craig said Hamlin became erratic, dropping down to do pushups in the elevator. He then allegedly hopped to his feet, made a fist, and punched the woman in the face. In addition, the accused reportedly grabbed Craig's neck. The Daily Wire said the legislator then threw her hot coffee on the man to try and stop the attack. He then apparently ran out of the elevator, giving Craig an opportunity to call for assistance.
Craig represents Minnesota's second congressional district. According to her site, the legislator's main focus is helping families in her district by working to lower healthcare costs and ensuring local residents have opportunities to get ahead in their careers. Before pursuing politics, Craig led the HR and corporate relations department for a manufacturing company and spent time as a reporter.
Craig returned to her congressional duties shortly after the incident.
Copyright 2023, Daily360.com