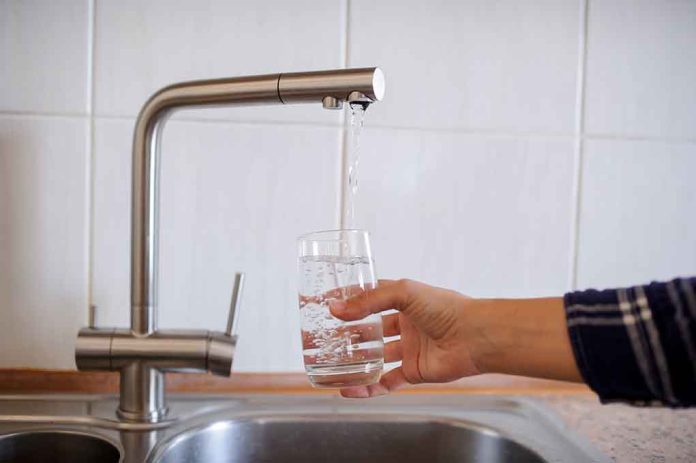 Study Finds Shocking Lead Levels in Chicago's Water Supply
(Daily360.com) – Since 2016, investigative journalists in Chicago have written about miles of old pipes containing toxic lead throughout the city. An estimated 80% of residences in Chicago are potentially exposed to lead in their drinking water, which can have devastating health effects. The Environmental Protection Agency (EPA) puts a limit on the neurotoxin of 15 parts per billion (ppb), but at least one home in the area had 73 times that amount. A new report shows the problem is not getting better.
In 2016, the city denied there was any problem with lead in Chicago tap water, even though city officials participated in an @EPA study that found high levels of the brain-damaging metal after street work. https://t.co/VoOngCkD9a

— Michael Hawthorne (@scribeguy) September 21, 2022
The Guardian recently started looking into the issue as well and analyzed data from the City of Chicago from 2016 to 2021. Water engineer Elin Betanzo helped with the investigation and found a third of the samples tested throughout the city exceeded the amount of lead allowed in bottled water — 5ppb. The American Academy of Pediatrics puts the limit even lower at 1ppb maximum.
Betanzo, who played a part in uncovering the water crisis in Flint, Michigan, was shocked to find the Chicago data sitting idle for years. She said the matter is urgent, and the public needs up-to-date information on the crisis. The engineer went further to say that the city needs to cut the lead exposure off "as soon as possible."
In September 2020, Chicago Mayor Lori Lightfoot recognized about 400,000 homes are connected to old lead water lines that need replacing but said completing the project was costly and would take "multiple decades." In 2021, she claimed the city was "making good progress," blasting previous mayors for leaving the problem on her doorstep.
As of this month, only 180 of the nearly half million lines have been changed, leaving many residents exposed to the dangerous substance in their tap water. Since people cannot detect lead with their senses, the only way to know the level of exposure is to test the water coming out of the faucet.
Copyright 2022, Daily360.com