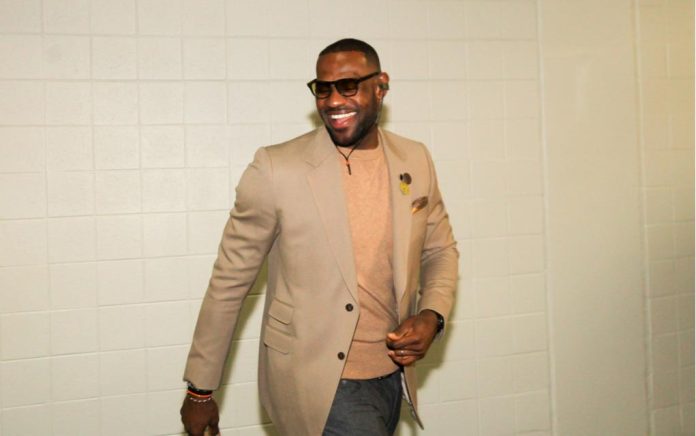 (Daily360.com) – LeBron James started playing basketball when he was in grade school and never stopped. The NBA star has made his rounds on the professional court, playing with the Miami Heat, Cleveland Cavaliers, and the LA Lakers, and is known as one of the greatest players of all time. While celebrities and sports figures are likely no strangers to a heckler or two, one particular basketball fan recently seemed to get under James' skin.
On January 24, the Lakers were playing the LA Clippers at the Crypto.com Arena when the players broke for halftime. The athletes were heading back to the locker room when a fan called out to James, telling him he needed to "get this [expletive] together," before insulting the player's hairline. The Lakers player stopped in his tracks and turned to face the heckler. Security tried to keep James moving, but he didn't budge.
LeBron James restrained after heckler makes fun of hairline pic.twitter.com/41y5rRhGJY

— Daily Loud (@DailyLoud) January 26, 2023
At 6 feet 9 inches tall and weighing in at about 250 pounds, one might think James would intimidate just about anyone, but the fan seemed unphased. He was laughing on the video, seemingly proud he'd gotten a rise out of the veteran NBA star.
James is no stranger to heckling. Over the years, countless people have attempted to get under his skin. In November 2021, he had two fans ejected from their courtside seats.
Lebron has 2 fans ejected from their courtside seats in overtime. https://t.co/EX5tnxosYf

— Mark Hebscher (@Hebsyman) January 21, 2023
When James returned to the court, he tried to lead the Lakers to victory, scoring 46 points himself. Ultimately, the team lost 133 to 115. The loss puts the team in 13th place in the Western Conference, adding to a challenging season. As of this writing, the team's record is 23 wins to 26 losses.
As for James, ESPN revealed he's been playing on a sore ankle and has still been performing on the court. However, with his injury, it's unclear if he'll be able to help the Lakers recover this season. After all, the team now sits only two from the bottom.
Copyright 2023, Daily360.com