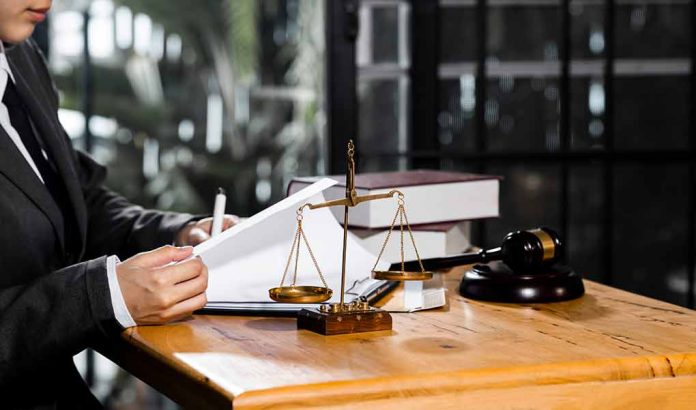 (Daily360.com) – Amid Hunter's Biden's seemingly endless amount of legal woes he has been leaning on a Hollywood power player to help him avoid harsh outcomes. That man is far-left attorney Kevin Morris who represents the likes of Matthew McConaughey and Chris Rock. He's the big deal maker who negotiated the "South Park" licensing agreement for creators Matt Stone and Trey Parker, worth hundreds of millions of dollars. He also invested with Stone and Parker in their "Book of Mormon" musical. Morris is a large left-wing political bundler who has donated massive amounts to Democrats and also to Republicans who voted to impeach or convict President Donald Trump after the January 6th incidents.
Morris seems now mostly focused on Joe Biden's Ukrainian Energy Board Member turned investor turned artist son. In fact Morris has acquired the nickname "sugar brother" for all the favors and spoils he offers Hunter Biden. He's given money, loaned his plane and even helped Hunter write a book. For Hunter's most recent mandatory court date with the mother of his out of wedlock child he flew on Morris' $6 million private plane which was dispatched from Los Angeles to DC then on to Arkansas. Hunter Biden stepped from this flight and into court to plead his case to a judge that he can no longer afford the $20,000 per month child support.
Morris' plane has been recorded to have taken off from Fayetteville, Arkansas the home of Hunter's financial advisor at least nine times over the past year. Morris is also reported to have paid Hunter's rent as well as the $2 million tax bill the House is looking into. Hunter's "sugar brother" has additionally offered Hunter advice on everything from personal matters through tackling federal probes. Morris has been instrumental in selling Hunter's art work as well. Morris is so tied into Hunter that he's now in control of Hunter's stake in the Chinese private equity firm BHR.
Copyright 2023, Daily360.com