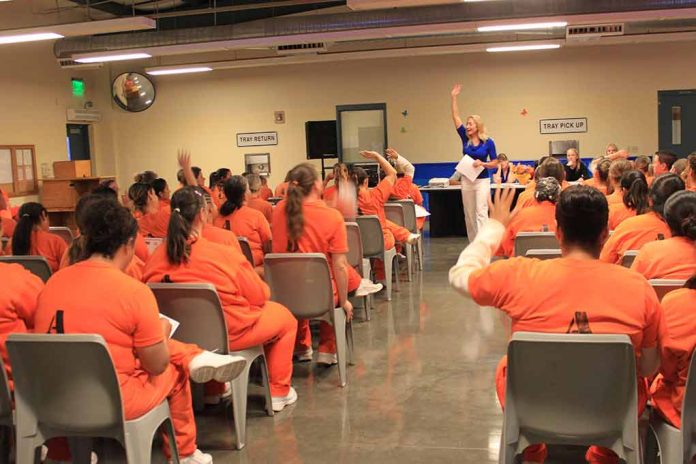 (Daily360.com) – New York is overrun with taxes, crime and citizens leaving the state at the highest rate in the country. The state's government has responded by banning of gas cars by 2035 and the banning of gas hookups in new construction for 2026. The extreme policy is not limited to energy or seemingly anything, as evidenced by the recent case of a criminal named Christopher "Kryzie" King. King is serving a 22-year sentence for the abuse and murder of 4-year-old Myls Dobson in 2014. The child was left in King's care after his natural father a man named Okee Wade was himself arrested for bank fraud. The child had been removed from his abusive mother prior to being given to Wade.
Being left with King would be the last transfer of guardianship of little Myls Dobson's life. Investigators tell an awful tale of starvation, beatings, humiliation, exposure to freezing elements and burnings. Upon autopsy it was revealed the child hadn't had thing to eat in weeks. King admitted to torturing the child with burning rods and binding and gagging him among other cruelties. King's treatment was depraved and eventually murderous, King however lays the blame on child victim for being "difficult."
King was given a 22 year sentence in prison for what he did. During his sentencing hearing King's lawyer requested the corrections department not cut King's hair as that's a part of his 'transgender identity.' King has declared himself transgender and uses feminine pronouns. His gender was changed officially within the Department of Corrections system from male to female.
In accordance with New York Governor Kathy Hochul's directive included with her $216 billion budget from 2022 that states inmates will be housed with the gender they identify as, meaning King cannot be housed in a male prison. On April 20th with no media attention King was discreetly assigned a new prison ID number, official gender re-designation and new home at the Bedford Hills women's prison facility.   
Copyright 2023, Daily360.com