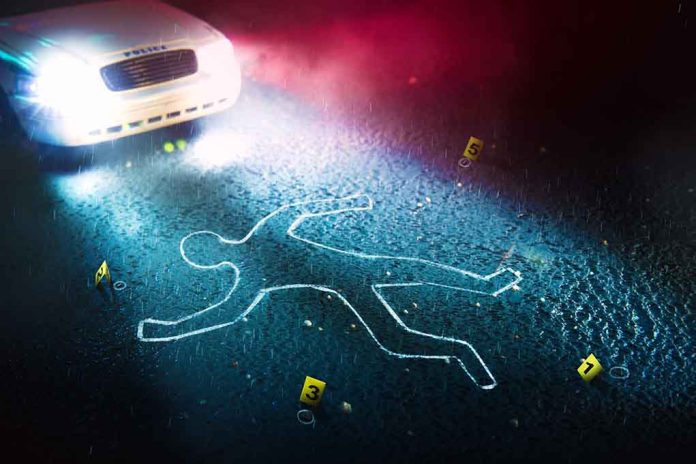 (Daily360.com) – The Atlanta Police Foundation announced a vision for 2022 to 2024 to make the city a safer place for everyone. To that end, the force laid out its Public Safety First Campaign, which included a $90 million plan, with one-third of the total amount allocated to build the Public Safety Training Center in DeKalb County. Not everyone is happy about the construction, however, and some recent controversy led to the death of an assumed protester and the injury of a Georgia trooper.
On January 18, crews were clearing out part of the 85 acres of land when police happened upon a man camping in the woods. According to GBI Director Mike Register, the man opened fire "without warning," striking one of the troopers. Officers shot back, killing the suspect. He said the investigation is ongoing. Register said officials were waiting to notify the deceased's family before releasing his name.
Georgia police shot and killed a man while removing protesters from the area of Atlanta's planned "Cop City," saying he fired at police and wounded a state trooper.

The movement to resist one of the largest police training facilities in the U.S. began over a year ago. pic.twitter.com/Fe7PxbJ3oZ

— AJ+ (@ajplus) January 19, 2023
Defending the Atlanta Forest, an organization against the development of what some people refer to as "Cop City," doesn't buy the officer's account of the deadly event. Members claim the police were the aggressors in this situation, killing a "forest defender" who was simply trying to "protect the earth." The group claimed to have witnesses in the area at the time who didn't hear an exchange of fire, but a dozen shots fired in quick succession. The group said they were worried someone would be killed and called for the city of Atlanta to "stand up" against the injustice.
This morning Georgia State Patrol officers killed a protester in the South Atlanta Forest. GSP's story is suspect, they have released few details. We are concerned a police coverup could be underway. We are preparing a legal team to investigate and pursue a wrongful death suit.

— Atlanta Solidarity Fund (@ATLSolFund) January 18, 2023
The incident was not the first of its kind, although it was the deadliest. The Georgia Bureau of Investigation has been keeping a record of incidents and arrests at the construction site. The report noted officials removed about 25 campsites from the area, recovered weapons and other paraphernalia, and arrested seven people so far.
The first phase of the facility is scheduled for completion by the end of 2023.
Copyright 2023, Daily360.com