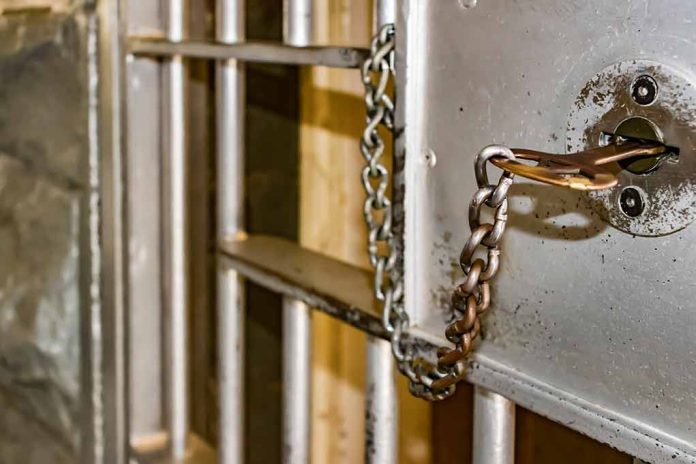 (Daily360.com) – A viral video from Southern California showing a shoplifter being violently confronted by store owners seems likely to bring about criminal charges. The video shows a man with his head and face partially covered with a large trash can on wheels by his side. The man proceeds to remove large portions of stock from the shelves quickly transferring them into the trash can. He's taking as many tobacco products as he can get while also scooping in the products surrounding them. 
The store owner, a Sikh immigrant, confronts the man asking him why he is doing what he's doing. The thief then motions to his back pocket as though he has a weapon and wants to threatens the store owner with violence. As the confrontation continues, the thief insults and threatens the owner while an onlooker tells the owner there is "nothing" he can do. The onlooker said there's no one to call because "they're not gonna do nothin'", and then asks the owner if he has insurance. 
The scene continues as the man loads up massive amounts of merchandise and the onlooker advises the owner to let him take it. It's then that things take a turn as the attempted thief is physically confronted by a second employee, after which the owner attacks the would-be-thief with a long wooden dowel. The man is held down by the employee while the owner thrashes him several times. At this point the onlooker starts to insult the would-be-thief. 
As the video began to circulate throughout social media many people applauded the actions of the store personnel. Others said this is a consequence of district attorneys who refuse to prosecute the perpetrators of crimes. Prosecutors today seem likely to charge the store personnel for assaulting the man who trying to take the merchandise. 
Online buzz suggests some see the thief as vulnerable and view the hits with the wooden pole as excessive. Citizens are asking all throughout social media how they're supposed to know where the line is if police and law enforcement are reticent to take action in matters like this.       
Copyright 2023, Daily360.com