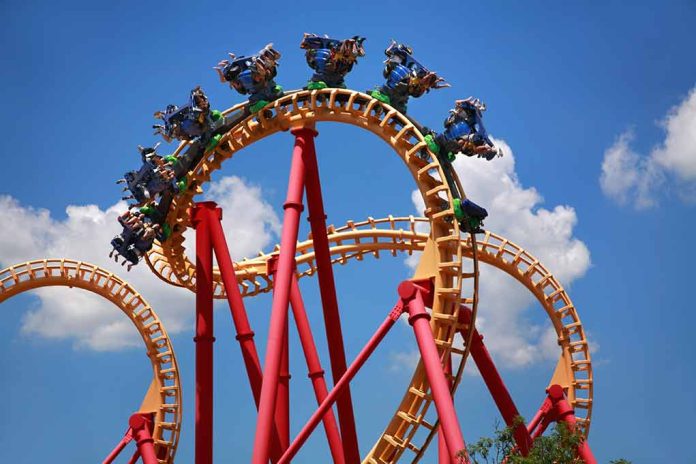 (Daily360.com) – A roller coaster at the Carowinds amusement park in North Carolina has been shut down after a guest noticed a sizeable crack in one of the track support beams. The guest named Jeremy Wagner said he looked up and noticed the crack while waiting for his daughter and niece to meet up with him after finishing up a different park ride. They had ridden the roller coaster called the Fury 325 more than once earlier in the day. At first Wagner thought he wasn't seeing it correctly but as he shifted his positions he saw light shine through the fault line and saw it shift every time the cars of Fury 325 raced by. 
Wagner recorded what he saw with his phone and alerted park staff to the issue. Wagner said he became distressed as the park personnel seemed not to treat the issue with any real sense of urgency. Wagner describes employees simply stating they'd forward his video "to somebody" before walking away in a "nonchalant" manner. Wagner describes an inner turmoil occurring as he was leaving the park he saw the Fury 325 was still operating as normal. He describes being conflicted with the urge to tell everyone on line to "turn around" and not ride it versus letting the park process play out. Park officials say the ride is currently closed while they conduct a "thorough inspection."   
Another harrowing roller coaster event took place at the Forest County Festival in Crandon, Wisconsin. A ride called Fire Ball suffered a mechanical failure leaving riders suspended upside down in a giant loop for roughly three hours. The fire department used its ladder and bucket to take passengers down slowly. Seven of the eight guests involved went to the hospital for further evaluation. Festival officials say the ride was inspected and certified prior to its use.        
Copyright 2023, Daily360.com