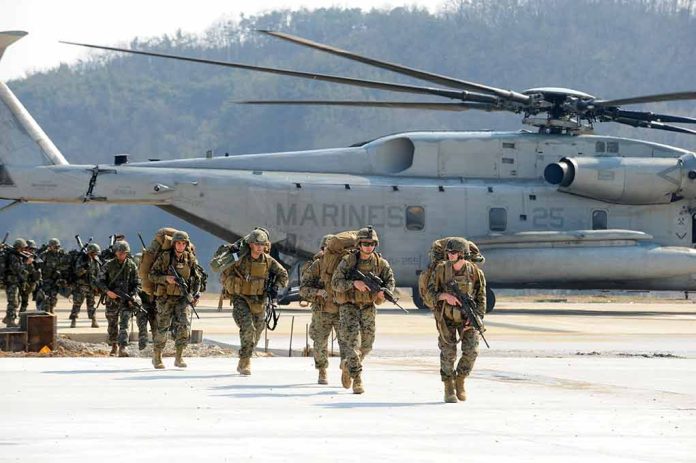 (Daily360.com) – The United States Marine Corps will not have a senate-confirmed leader for the first time since the year 1859. The issue 164 years ago was the death of the fifth commandant Archibald Henderson, who died at 76 years old with no successor in waiting. 
Here in 2023, the issue is Senator Tommy Tuberville (R-AL), who continues his promotion blockade within the senate. The senator has been blocking Pentagon nominees since March as a form a protest against the Department of Defense (DOD) abortion policy. The DOD policy that Tuberville objects to concerns the agency's willingness to pay for out-of-state abortions for service members who live in states in which the procedure is illegal. Legislators from both sides of the aisle have tried to move the senator from his position and let these nominations move out of committee. A senate GOP aide remarked that "I'm not sure… anyone on the planet" could change Tuberville's stance.
Tuberville says he will relent only if the DOD policy is reversed or there is a vote on the policy, codifying it. Tuberville has been getting pressure from the White House and the Pentagon who referred to Tuberville's actions as a "dangerous precedent."  The Senate Armed Services Committee attempted to move past this embargo by passing legislation overturning the abortion payment DOD policy but it failed to advance. 
Tuberville says his actions don't affect the readiness of the United States military as Gen. David Berger officially retired this week and his replacement in waiting Assistant Commandant Gen. Eric Smith is now the acting commandant. He says the senate confirmation is a formality; he extends this line of reason to the other delayed promotions as well. Tuberville says they affect people at the very top levels. He says "the people who actually fight are not affected at all." Barring a change the same will be true when chairman of the joint chiefs Gen. Mark Milley, retires in September.
Copyright 2023, Daily360.com