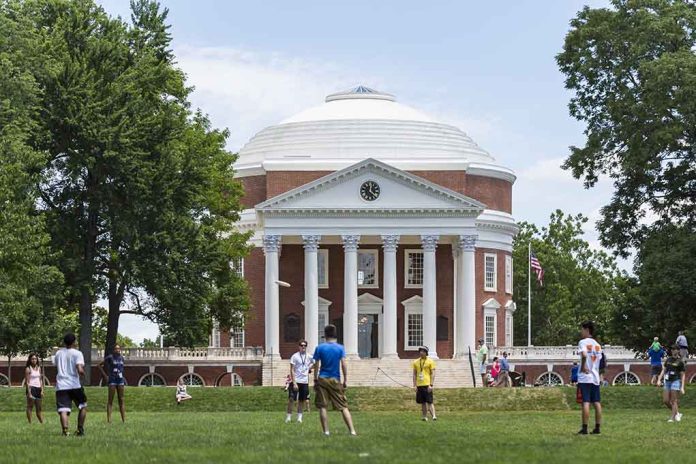 University of VA Shooting Suspect Seemed "Paranoid," Says Father
(Daily360.com) – On November 13, there was a mass shooting at the University of Virginia, where three young people were murdered, and two others suffered injuries. A bus full of students just arrived back at the Charlottesville campus after a trip to Washington, DC, when one of them opened fire, killing three and injuring two.
On November 14, police arrested Christopher Darnell Jones Jr. for the crime and charged him with multiple counts of murder and weapons felonies. The perpetrator's father spoke out after his son's arrest, saying he was surprised by the violence but knew that some people had been picking on his boy.
Father of UVA shooting suspect: Son was dealing with people "picking on him," but seemed to be doing "really well."https://t.co/4rKiUipCBt

— The Virginian-Pilot (@virginianpilot) November 15, 2022
According to NBC News, Christopher Darnell Jones Sr. said the last time he saw his child was in October when the young man came home to do his laundry. The two were chatting, and the dad believed he was "doing really well" at school. The only problem was that a few people were "giving him a hard time." The father gave his son advice on how to deal with the situation — ignore them — but Jones Jr. apparently seemed "paranoid" and was likely holding back details.
The suspect's victims, D'Sean Perry, Devin Chandler, and Lavel Davis Jr., were all members of the University's football team. Their loved ones are obviously heartbroken over the tragedy. Jones Jr. used to be a team member but hadn't been for over a year.
Copyright 2022, Daily360.com