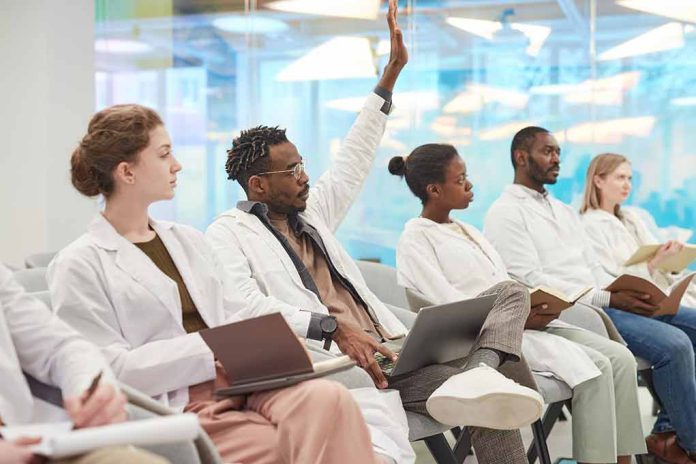 (Daily360.com) – It seems medical schools are also partaking in the trend of admitting people based on race and showing favor to them with lower admission standards. 
For that, six New York medical schools are facing civil suits for violating the civil rights of white and Asian students. Among the schools included in the suit are the NYU Grossman School of Medicine and Columbia University's Vagelos College of Physicians and Surgeons. The complaint was lodged with the Equal Protection Project (EPP), citing New York's Science and Technology Entry Program's (NY-STEP) deliberate efforts to secure better placement for some 7-12th grade students based not on academics but on race. Latino, black, Alaskan native, and Native American students are all eligible whereas as Asian students and white students have the extra burden of proving they are economically disadvantaged in some way.
EPP president William Jacobson believes this extra criterion for certain races is illegal and unlawful discrimination. He asks people to imagine if these racial criteria were reversed and what the level of outrage would be. Columbia University's website offers an explanation for the program, stating that their aim is to "increase the number" of people they see as having been "underrepresented" in the past. 
Jacobson says the real prejudice is the unfounded assumption that Asian and white students all "have it easy" when it comes to academics and achievement. He contends these schools are determining student's futures based on assumed stereotypes for all these racial groups.
The EPP is seeking fines to be levied against the schools, and they believe the schools should lose federal funding. They are hoping that the recent Supreme Court decision overturning affirmative action will bolster this case. Due to policies like these medical school enrollment of blacks and Latinos has risen sharply in recent years. Critics say although perhaps well-intentioned in theory, these sorts of policies typically create more divisions among people and an overall lowering in quality of the education program.  
   Copyright 2023, Daily360.com