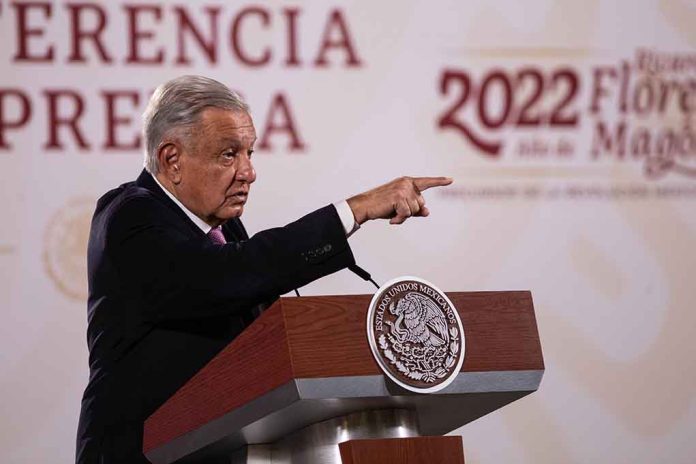 (Daily360.com) – It seems the Mexican president has had quite enough of the United States government and told them so. Mexican President Andres Manuel Lopez Obrador (AMLO) told Anthony Blinken, the American Secretary of State to stop getting involved in their affairs and added that Mexico is "more democratic" that the United States.
The kerfuffle began as so many do these days, online. The U.S. Department of State posted on social media about large protests taking place in Mexico against Lopez Obrador's efforts to defund the country's National Election Institute. The State Dept put out a statement referencing electoral reforms and more specifically "…the independence of electoral and judicial institutions…" at which point the Mexican President took issue. The state department through spokespeople further remarked about respecting Mexico's sovereignty.
The entire matter is expected to be worked out and decided by Mexico's Supreme Court. Lopez Obrador contends that his suggested measures are a way to save money while his opposition claims they will only serve to help AMLO choose his successor.
AMLO publicly mocked the US government in a series of statements, claiming in part "[The US government]… removed rulers (in Latin America) at will." He went on to make a more blunt statement saying Mexico has "more liberty and more democracy" than the US and alluding to American corruption to which he can prove "…if they want to debate the issue, let's do it. I have proof."
This is not the first time AMLO has made statements like these, he has in the past warned the US not to treat or regard Mexico as a colony.
This is not the first time a country's representative has directly taken aim at Blinken and the United States. In March of 2021, top Chinese officials while meeting with Blinken in Alaska publically mocked the United States as forcing its will, being undiplomatic, and undemocratic, and further claimed the US to be a racist land where black people are "slaughtered."
Copyright 2023, Daily360.com