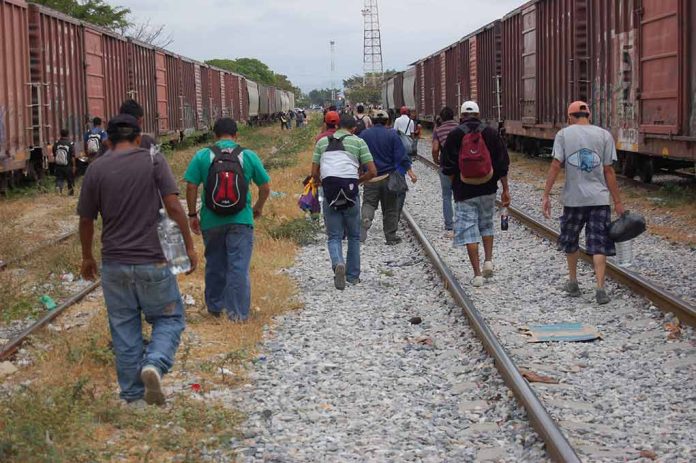 (Daily360.com) – Apparently, it's not only a vast swath of Americans upset with the Biden administration's border and economic polices. The president of Mexico, Andrés Manuel López Obrador is not happy with Biden's policies either. Obrador is blaming much of the illegal migration on United States sanctions on nations like Venezuela and Cuba. Obrador says the roughly 10,000 migrants per day heading to the U.S. are doing so for economic opportunity unavailable in their home nations due to American interference. Over the last week, Mexico has seen about 6,000 alien migrants enter their country per day through Guatemala as they make their way toward the United States.
Obrador's comments echo those of Gustavo Petro, the president of Peru, who recently said U.S. sanctions are leading to poverty in other nations which is propelling emigration from those countries. Critics of this position say it's economic mismanagement within these nations that have lead to their failing economies. The sanctions were levied by the U.S. over what the government calls 'suppression of democracy.' Obrador rejects this claim and maintains the U.S. levied the sanctions as a means to overwhelm them based on ideological differences.
Critics accuse Peru's government of turning a blind eye to what they claim is the country's 'industrial-scale' migrant smuggling operations. Likewise, Obrador's Mexican government is criticized for doing little to stop illegal aliens from moving through their nation and into the United States. Obrador scoffs at that charge and says the United States is overly concerned with Ukraine when it should be helping Latin American counties develop to slow their outward migration.
He said the U.S. needs to remove its blockades and "stop harassing" other "free counties." Venezuelans migrating through Mexico into the United States have represented some of the largest groups entering the U.S. illegally. The Biden administration's recent Venezuelan work amnesty action is seen as an enticement to others to make the journey. Many illegal aliens blame political and economic problems for their choice to cross the U.S. border without permission.
Copyright 2023, Daily360.com