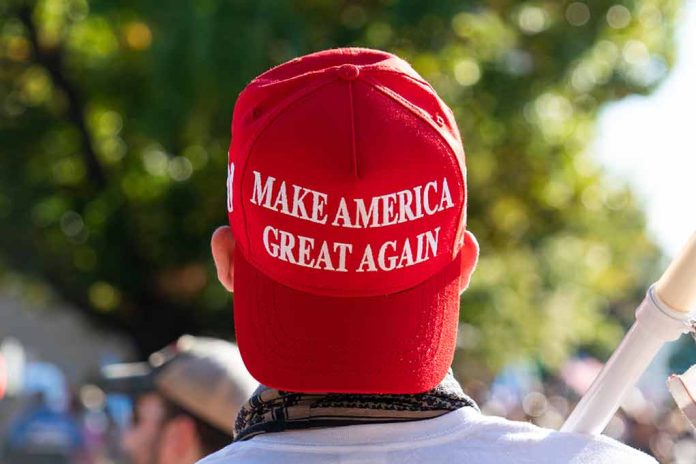 (Daily360.com) – An unprecedented piece of political law-fare is taking place in Michigan. The attorney general of the state, Dana Nessel, is charging 16 Republicans, one of whom is the head of the state's chapter, with eight criminal charges each. These charges stem from the Republicans submitting what she terms "false electors" for Donald Trump in the 2020 election. 
The people charged range in age from 55 to 82 and if convicted could face 14 years in prison. Nessel is charging them with forgery and conspiracy to commit election forgery. Nessel claims the alternate set of electors "undermine the public's faith" in American elections and she says they "plainly violated" Michigan election laws. She alleges the group met in the 'basement' of the Michigan Republican headquarters to sign their names to "false documents." She says these individuals are part of a plot to "weaken democracy" in America. She plainly stated she's doing this in front of the 2024 election to "ensure" this does not happen again. 
What makes this legal action so surprising is that the same behavior Nessel is targeting today has taken place in numerous past elections.  Democrats did in en masse for the 2016 election. Hollywood celebrities even created a video asking 'faithless electors' to 'vote their conscience' and not cast their electors for Donald Trump and none have ever been accused of committing a crime. 
The Democrats had arranged more faithless electors in 2016 than had been seen since the election of 1872.  Michigan is not the only state to have sent two sets of electors in for the 2020 election due to questionable state results. Arizona, Pennsylvania, and Wisconsin were also among the states that sent dual electors and now it's rumored similar charges will be filed in those states.
Dana Nassel is one of the political figures tied to billionaire Democrat donor George Soros. The LGBT advocate AG received large sums from the Soros Fund Charitable Foundation for her campaign. Nessel was sued by the American Freedom Law Center for her policy targeting groups designated by the left wing Southern Poverty Law Center as "hate groups."
Copyright 2023, Daily360.com