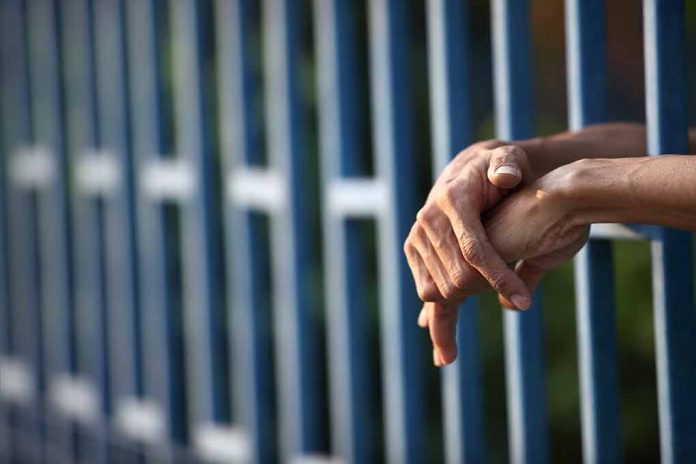 (Daily360.com) – Ryan Kelley, who ran in the Republican primary during the 2022 Michigan governor's race and finished fourth, has been sentenced to two months prison time for his actions on January 6th (J6). Kelley had been fighting the charges brought against him but later decided taking a plea deal was likely his best option. Kelley was admonished in the press and by the judge presiding over his case for making statements such as his belief that the entire J6 turmoil was a "setup" by the FBI.
U.S. District Judge Christopher Cooper took the opportunity to tell Kelley that since people voted for him and "followed" him he bore extra responsibility for his actions. Kelley received roughly 165,000 votes in the primary, which was about 15% of the total votes cast. Tudor Dixon finished first and would go on to lose the race to incumbent governor, Democrat Gretchen Whitmer.
Kelley was initially charged in June of 2022 while running his gubernatorial campaign. Prosecutors charged him with four criminal counts relating to allegations that he 'breached a restricted area', stayed in the area for about two hours, and tore a piece of 'scaffolding cover.' They further alleged that Kelley encouraged others to move closer to the Capitol. The government prosecutors were asking for three months in prison, a $500 fine and probation. They also said Kelley has not shown proper remorse for his actions on J6.
Kelley's lawyers countered the prosecution by asking the judge for no jail time and probation. They noted that the married father of six has no criminal history, understands his mistakes and agrees that the violence that took place on J6 was unacceptable. They tried to make the case that Kelley had a very "limited role" that day and was completely non-violent. The judge sided more with prosecutors and handed down a 60 day jail term. Kelley is one of what is now more than 1,100 people charged over the events of January 6th.
Copyright 2023, Daily360.com