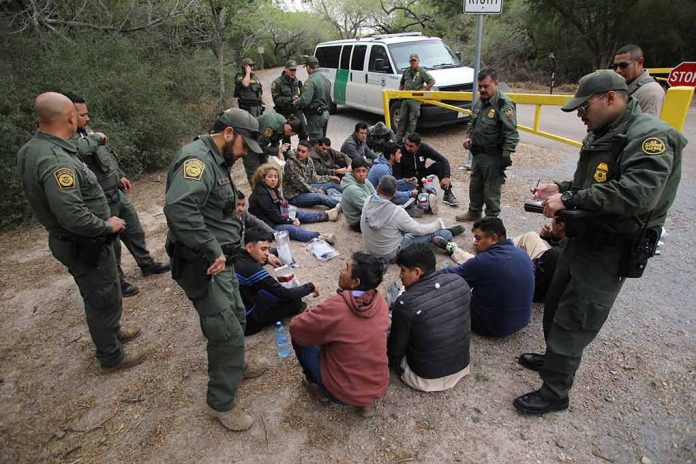 (Daily360.com) – Last week five Honduran migrants were murdered in Cleveland, Texas by another migrant named Francisco Oropeza Perez-Torres of Mexico. Officials from Customs Enforcement said the killer had been deported at least four times since 2009 and had also been convicted of driving while intoxicated in 2012. His first deportment in 2009 was a removal order by an immigration judge. He's been coming back across and being removed ever since. As a multi-agency task force hunts down the suspected mass murderer details of his murders are becoming clearer. He lived in the house next door to his victims in Cleveland Texas, they apparently had a dispute after one of the residents companied to Oropeza over his firing of a rifle in his yard. Some time after this Oropeza killed five of the ten people residing there ranging in ages from eight to 31. 
So far authorities have located Oropeza's cell phone and clothes all discarded around a water way which halted the search as the dogs lost the scent. Authorities believe they have possession of the murder weapon but the FBI has warned that Oropeza is to be considered armed and dangerous. Authorities say the fugitive could be anywhere and told the public there is an $80,000 reward leading to his capture. 
Texas governor Greg Abbott has received intense criticism from constituents after these killings. One the one side he gets it over a statement he released posting a $50,000 reward for information and referring to all involved as illegal. This drew rapid response from people posting an ID card on social media from one of the victims showing her having permanent residence status. Abbott acknowledged this and apologized. From the other side people are angered that Abbott has let this border crossing crisis fester and not declared it a state of emergency.
Copyright 2023, Daily360.com