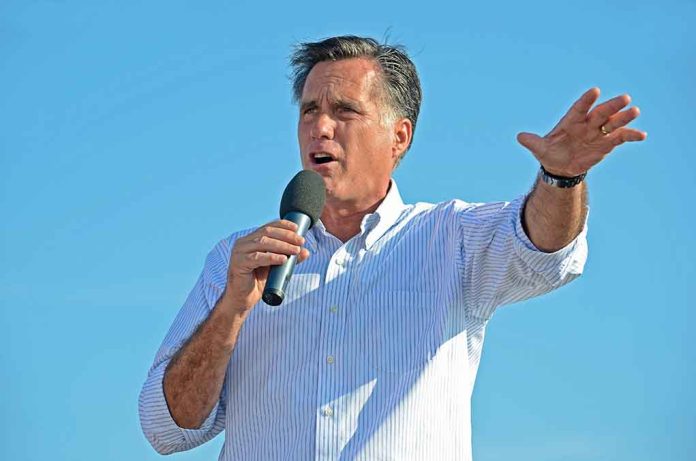 (Daily360.com) – Arizona Senator Kyrsten Sinema is now officially an "Independent" member of the Senate. She left the Democrat Party late last year and has since been playing on both sides of the aisle. She continues to align with the Democrats for committee reasons but declares she's "not caucusing with the Democrats." Simena would like to be viewed as a centrist legislator and was recently speaking with Republican lobbyists where she took a few jabs at her Democrat colleagues in the Senate. She mocked them as "old dudes eating Jell-O" and bragging about their own greatness.
Simema claims to have led "every bipartisan vote" over the past two years in the legislative body. The Democrats hold a slim 51-49 vote lead in the Senate with Senators Diane Feinstein (D-Ca) and John Fetterman (D-Pa) unavailable for extended periods of time with health-related issues. As a result, Sinema's position as an Independent carries even more weight than it otherwise might. The move from "D" to "I" also helped the Arizona first-term senator separate herself from West Virginia Democrat Joe Manchin. Senator Manchin is willing to go against his party to get certain considerations and changes for his often crucial vote on bills moving through the Senate.
The Biden Administration pushed through what they feel was a signature piece of legislation in the Inflation Reduction Act. Both Senators Manchin and Sinema flexed their muscles during the process. Manchin was an on-record no-vote thus killing it before it could make it to Biden's desk for signing. At this point, Manchin was able to strong-arm the changes he wanted before flipping to a yes vote. Simena did the same; her moves carried even more weight as she was able to get the "carried interest loophole" provisions removed, pleasing many donors on both sides.
Senator Mitt Romney (R-UT) likes what he sees from Simena and suggests she "should" caucus with Republicans in the future. He praised Sinema as someone who has the ability to "pull people together" and he commended her ability to get legislation passed.
Copyright 2023, Daily360.com