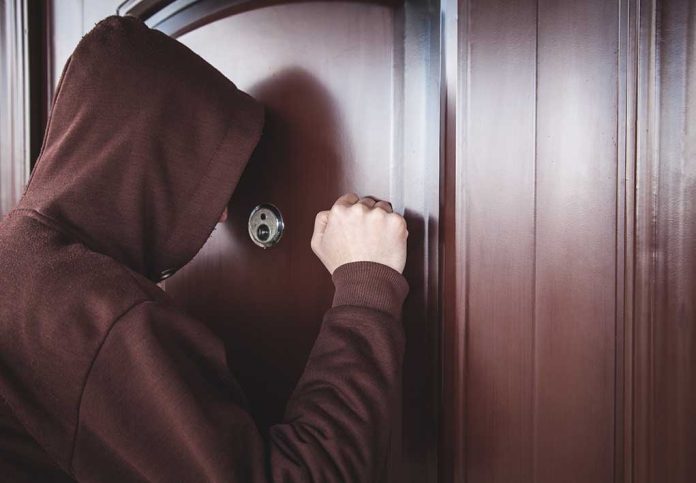 (Daily360.com) – La Mara Salvatrucha otherwise known as MS-13 is the vicious street gang who the U.S. Department of Justice says operates under the credo "kill, rape, control." The gang is growing its numbers with the Biden Administration's loose border policies. MS-13 is often thought to be foreign in origin but in reality it was immigrants from El Salvador who fled that nation to Los Angeles in the 1970's who formed it there.
The stories of their brutality are well documented and frightening. As American elections go, so it seems goes this gang, many members were deported back to El Salvador in the 1980's as law enforcement cracked down. They saw their members get back into the country in the 1990's and really grew their ranks when the Obama Administration initiated their 'catch and release' border policy. They had developed a strong presence on Long Island, New York during that time. The gang drew the particular ire of the Trump Administration who enacted policies which rooted them out of Long Island almost completely and deportations were used along with jailing.  
Now with the Biden Administration operating the loosest border security in American history many of the gang-bangers have returned with more coming every month. One such individual named Oscar Solis who recently arrived to Florida via parole from Indiana. Solis whose only 'skill' is violence and criminality brought his trade to the Sunshine State. A man named Randall Cooke was making his last Uber Eats food delivery of the night, texted his wife that after it was done he'd be headed home. Sadly for Cooke after that text Oscar Solis entered the picture.
Cooke's wife frantically texted her husband as the night went on and he never came home, the police investigated and received no answer when they went to the address Cooke was to have delivered too. They returned the next day and were let in and reviewed nearby surveillance camera footage showing Cooke attempt to deliver the food with Solis on the porch, then next morning footage showed Solis and another person carrying large trash bags from inside the house to outside. The police searched the bags and found Cooke's dismembered body inside. Solis has now been arrested again.
Copyright 2023, Daily360.com