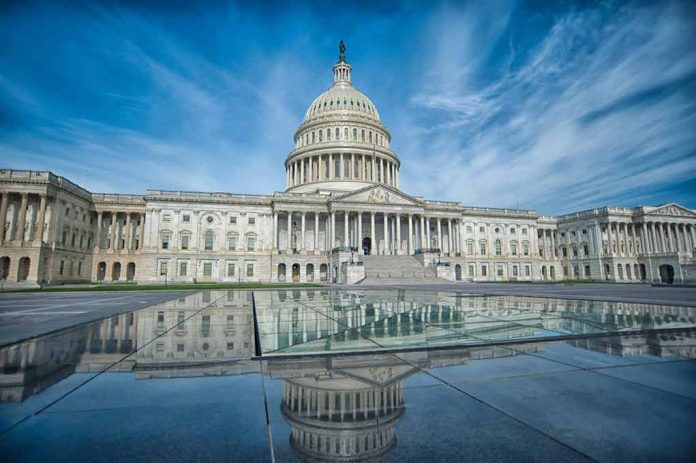 (Daily360.com) – Representative Marjorie Taylor Greene (MTG) (R-GA) was one of the biggest supporters of now-Speaker of the House Kevin McCarthy (R-CA) back in January when opposition to his assuming that role led to a hard-fought 15 round battle. McCarthy prevailed and MTG was thrilled by his assuming power. 
However, now just none months later she stands in direct opposition to McCarthy pertaining specifically to more Ukraine aid and support. McCarthy had stated that he would be removing Ukraine aid from the proposed Pentagon funding bill but then did an about face one day later and said he would be including more aid for Ukraine in his proposal.
Greene has joined with the group of Republicans holding up this bill as well as the proposed continuing resolution (CR) to keep funding the government at its current rate for another month or more. MTG took to her Twitter account, writing a thread detailing House leadership's broken promises about severing Ukraine funding within the House Rules Committee. She referred to this potential aid as "blood money" and said any member who prefers peace cannot vote for continuing aid for their war. She followed this thought by writing in all capital letters that she is a "HARD NO" on Ukraine funding. 
McCarthy is insistent on sending $300 million more to Ukraine, saying that if he were to eliminate it that would make it more difficult to remove in future spending bills. That D.C. logic is not winning over MTG, Representative Matt Gaetz (R-FL), and the others within the coalition who do not support packaging Ukraine aid into general spending bills. 
GOP leadership cancelled a planned vote on a short term CR due to this opposition. The opposition group is clear that they will not vote for any sort of CR that combines all kinds of spending into one up or down vote. Gaetz has been making the media rounds talking about the group's desire for single-item bills that get debated and voted on separately. Under this method the Ukraine aid would have to be debated on its own merit and representatives would have to go on record with their yay or nay vote.  
Copyright 2023, Daily360.com