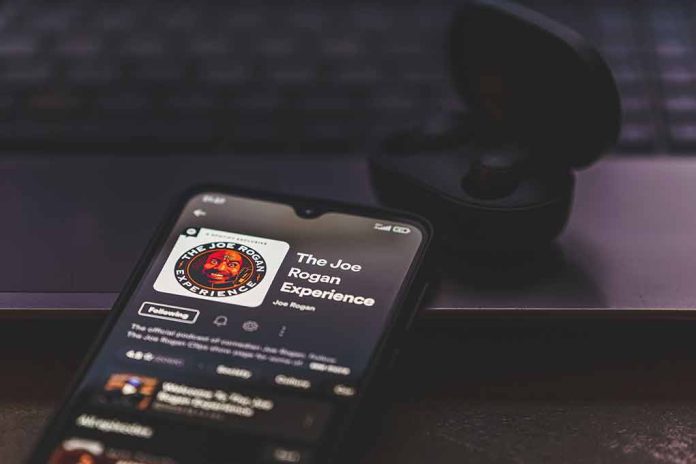 (Daily360.com) – Some social media heavy hitters have joined forces in asking for a serious Covid-19 vaccination debate. The catalyst was an appearance by Democrat presidential candidate Robert F. Kennedy Jr. on the very popular "Joe Rogan Experience" podcast. 
During his interview Kennedy made statements disparaging the Covid-19 vaccine as potentially harmful and ineffective. Responding to the interview, regular TV news program vaccine promoter, scientist and Baylor College of Medicine professor Peter Hotez asserted Rogan was spreading 'misinformation' with the interview. 
Rogan took to his heavily followed Twitter account to directly challenge Hotez. He quoted Hotez, calling his statements "misinformation," and then offered Hotez $100,000 for a charity of his choice to appear on his show and debate Kennedy one on one with Rogan as moderator. Hotez responded by insulting Rogan, saying that amount of money is the type he would "throw out" for fun.
Then Hotez requested Rogan set up a $50 million endowment so he could produce vaccines and demanded that Kennedy apologize publicly.  Hotez quickly deleted the tweet but Rogan copied and used it to fire back at Hotez and again challenge him to defend his position with a debate. Hotez replied with vaccine data, offering to come on by himself to promote his data and again Rogan challenged him to debate Kennedy. Hotez once more insulted Rogan to which Rogan pointed out Hotez fear or refusal to debate. 
This back and forth drew the attention and opinions of other luminaries of business. One of them was billionaire and Twitter owner Elon Musk who wrote that he believes Hotez to be afraid and wrong. Hotez attempted to smear Musk as 'anti-vax' which he said costs lives. Musk responded that he is generally pro vaccine but questions the mRna vaccine for Covid-19. 
Billionaire Mark Cuban then jumped into the mix charging both Musk and Rogan with being bullies. Many other people offered opinions and funds to encourage the debate, earlier in the week the amount had risen to over $1.5 million. Kennedy said he's willing to have a respectful debate but Hotez is still refusing.
Copyright 2023, Daily360.com