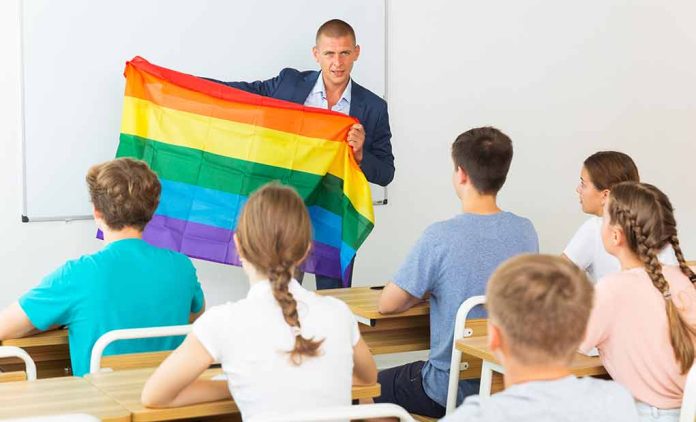 (Daily360.com) – Entertainer Ne-Yo, whose real name is Shaffer Chimere Smith, has found himself wrapped up in a bit of the culture war lately. Ne-Yo was giving a sit-down interview to a woman named Gloria Valez when the subject turned to gender roles and other current topics. 
The performer said that he is from "an era" where there were two genders and he believes everyone is free to choose how they want to live but he believes that other should not infringe on his beliefs. He further stated he does not believe children have the capacity to understand or agree to transitioning genders. Ne-Yo went on to comment that comedians are afraid to joke and society is all too consumed with political correctness.
Naturally, this relatively small interview was picked up and magnified negatively. An Instagram account called 'HollywoodUnlocked' used the singer's photo and added text mischaracterizing what he said as a 'condemnation' of parents who agree to let their children transition genders. After that post gained traction and began to go viral the official Ne-Yo Twitter account posted a long apology statement. The post read that "after much reflection" the artist apologizes and advocates on behalf of the LGBTQ community, notes his belief in the impotence of gender identity, and how he will further educate himself to "lead with love." 
However, the story does not end with that apology statement. Although the statement was posted on his official account, it clearly did not come from the "So Sick" singer. Appearing on his official Instagram account, Ne-Yo posted a video of himself speaking into camera, saying he will "not be bullied into apologizing" and stated he wanted people to hear his thoughts "from the horse's mouth, not the publicist's computer." Ne-Yo again reiterated what he'd said during the initial interview but added more context. He said he was a father of seven and as such does not believe a child can consent to life altering surgeries. He also restated his belief that adults are free to do as they chose and he is not bothered in any way by that.
Copyright 2023, Daily360.com