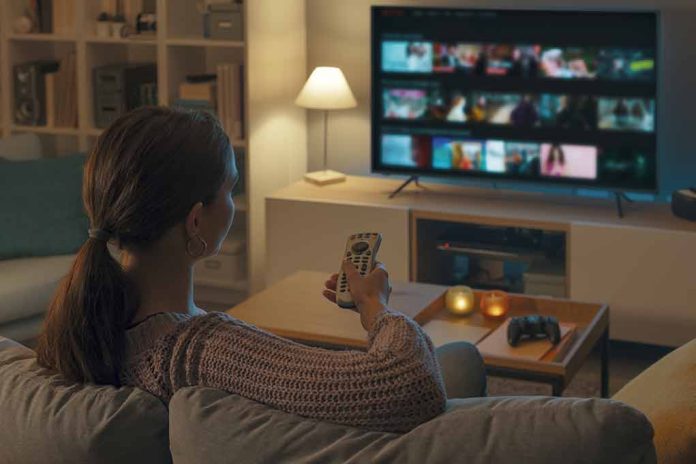 (Daily360.com) – Perhaps stinging from some expensive partnerships and some social media mockery, Netflix is now taking a different direction with their programming. The company announced they're going to provide additional older content to their subscribers.
They point to the recent success the show "Suits" had on the platform. "Suits" ran on the USA network for nine seasons before ending four years ago. Netflix subscribers watched that show to the tune of one billion viewing hours between June and September of this year, and "Suits" had more independent viewers than any other content on the platform. The interest in"Suits" on streaming services led to NBCUnivseral to green-light a new incarnation of the show planned for future release.
Netflix's co-CEO Ted Sarandos, said the service's algorithm recommending similar shows was also successful in retaining user interest. As a result, Netfllix saw shows like HBO's defunct "Ballers," starring Dwayne "the Rock" Johnson, reach its top three in viewership for several weeks during the summer.
Netflix subsequently made a deal with HBO to carry the competed series' "Six Feet Under" and "True Blood" which will be available later this month. The say more shows like these will be coming in soon.
Previously, Netflix had success introducing shows like "Friends" and "The Office" to new demographics, and both were very popular on the streaming platform. For the third quarter of 2023, Netflix's subscriber base was reported to be about 247 million globally with 77 million being from the United States and Canada.
Sarandos is excited about the soon-to-be-available older content as he believes investors will be happy with the licensing tactic as a means of widening the consumer base. He says this is a tried and tested means of holding appeal with customers. He believes consumers, Neflix, and the third party licensers all win with this plan.
Copyright 2023, Daily360.com