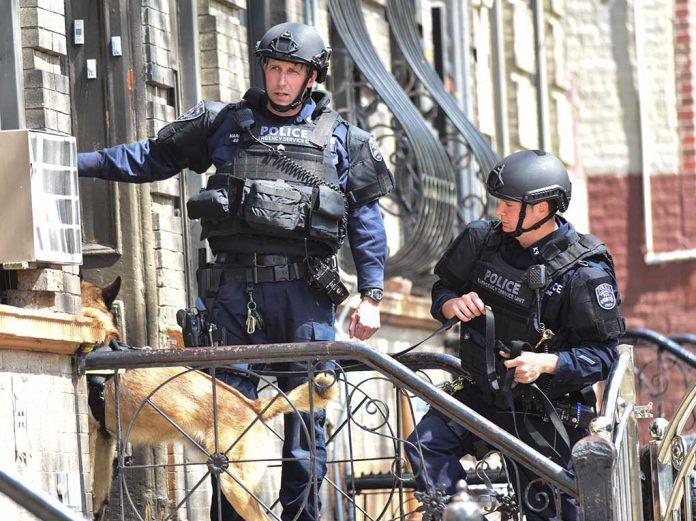 Cops Order SEIZURE – But Something Was Missing!
(Daily360.com) – On August 12, authorities raided two homes in Albuquerque, New Mexico, where they seized marijuana, cocaine, heroin, and illegal pills. In addition to the drugs, police found over a dozen firearms, a large amount of cash, and a three-foot-long alligator. Sadly, one other potentially dangerous item is missing from the list.
According to the New Mexico Department of Game and Fish (NMDGF), a tiger cub remains at large and could become a danger to the public. The agency released a statement on September 10 detailing the bust and information about both animals the suspects had allegedly been housing. The tiger, which currently weighs an estimated 30 to 60 pounds, was apparently being kept as a pet.
NMDGF conservation officers continue search for missing tiger. https://t.co/j7CE18nZeA pic.twitter.com/HoDCva68pO

— NM Game and Fish (@NMDGF) September 11, 2022
The presence of the large animal poses a threat not only to whoever is keeping it but to those in the community as well. Authorities said the current captors are likely not taking proper care of the animal. The World Wildlife Fund organization reported tiger numbers are declining in certain parts of the world, and the animal is considered an endangered species.
Conservation officers stated only zoos can obtain permits for such exotic animals. Authorities believe the tiger is still "in private hands" somewhere within the state or in a nearby area. They estimate the animal is under a year old but will quickly grow to its estimated size of about 600 pounds. NMDGF is asking anyone with information on the tiger's whereabouts to call Operation Game Thief at 800-432-4263.
Copyright 2022, Daily360.com