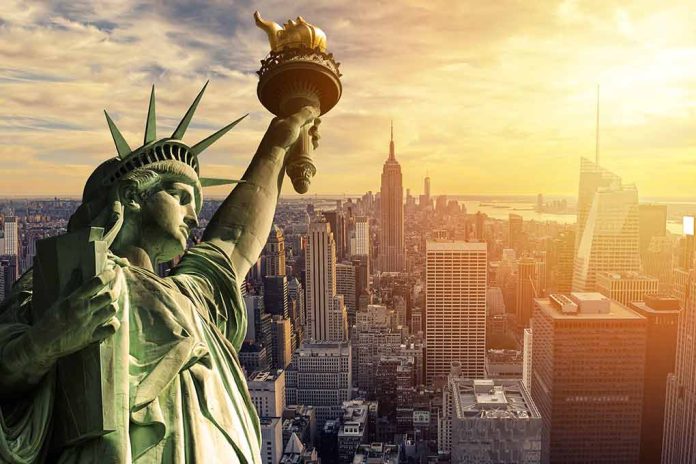 (Daily360.com) – It would seem the overwhelming re-elections of Chuck Schumer and Kathy Hochul combined with the easy win for New York City Mayor Eric Adams has not inspired the voting base to remain in the state. New polling reveals a stunning 27% of residents planning to exit New York State within the next five years and 30% say they wish they lived in another location. The reasons they give are usual for residents of the Empire State; taxes, poor education standards, affordability, retirement issues, and of course crime and personal safety. Citizens earning $50,000 or less are among the most dissatisfied.
The New York Post interviewed an array of New Yorkers who are among the dissatisfied and looking to flee. A teacher describes her experience in a Bed-Stuy rental costing $3,000 a month as a routine of power failures, rodent infestation, and a caved-in ceiling caused by the upstairs tenant's radiator leaking. Two registered nurses planning to marry headed to southwest Florida as they plan to start a family and said New York State taxes are far too burdensome to bear. Since the move, they said their paychecks go much further, and are buying a home for a fraction of the rent they were paying in New York. A senior running a communications firm living on the Upper East Side of Manhattan since 1985 is loving life in New Orleans. She said the final straw was an additional 10% maintenance charge on her apartment, when combined with the nearly $4,000 in existing maintenance fees, $3,200 in mortgage payments, and $800 per month for parking her car, she was paying roughly $10,000 per month to live in the declining Big Apple.
10,000 people have already made the move from New York to Florida in just the first quarter of 2023 alone. The first quarter of 2022 saw almost 15,000 residents leave New York for Florida. New York ranks number one in the combined tax burden in the nation. It's not just the lower-income fleeing, New York has a mass migration of people earning more than $25 million out of the state as well.
Copyright 2023, Daily360.com