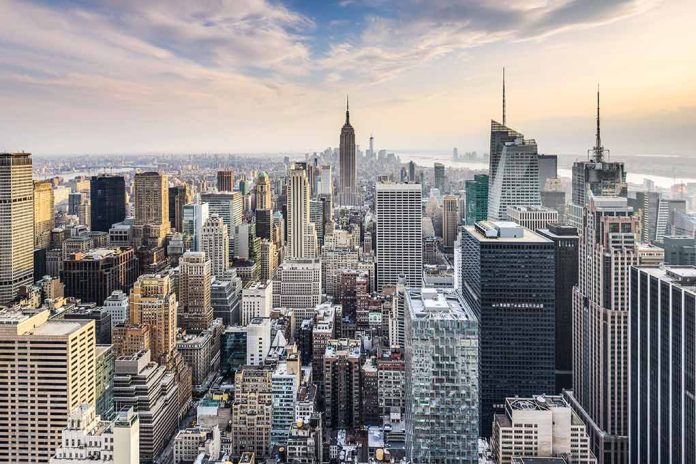 (Daily360.com) – The endless circular narrative coming from Democrat politicians especially those from New York is that 'America's greatest threat is white supremacy' a line the media is all too happy to promote as fact. Democrat president Joe Biden said just days ago while giving a commencement speech at Howard University that "The most dangerous threat to our homeland is white supremacy." New York's recently published crime statistics report paints a different picture.
The numbers show whether it be LGBT, anti-Muslim or anti-Semitic offenses there simply is no evidence of 'white supremacist' motives or perpetrators in that city. Anti-Semitic assaults are on the rise from the prior 12 months particularly surrounding the easily identified orthodox Jewish community, particularly in Brooklyn. Bernie Sanders the former Democrat Presidential Nominee has declared he will "go to war with white nationalism" as a consequence of being born into a Jewish family. The statistics show the large majority of assailants on the community are people of color, not connected whatsoever to 'white supremacy.' For example in the third quarter of those charged Jewish hate crimes seven of the nine were black offenders. 
When digging deeper into the data we see that overall black perpetrators committed 71% hate crimes. When looking at LGBT hate-related offenses we see that same trend as of 12 offenses taking place in the quarter 10 of those arrested were black. When looking at a longer range picture, since 2017 black offenders were charged in 56% of crimes directed at the LGBT community. 
Anti-Muslim offenses are also typically portrayed in the media as primarily carried out by white males. The New York City Commission on Human rights specifically points to black Muslim woman as targets of violence. The statistics here are less researched as the crimes go largely underreported but when digging into local numbers and reports we see most attacks have taken place in the borough of the Bronx. That borough has a small white population and no reported supremacy activity. 
Copyright 2023, Daily360.com