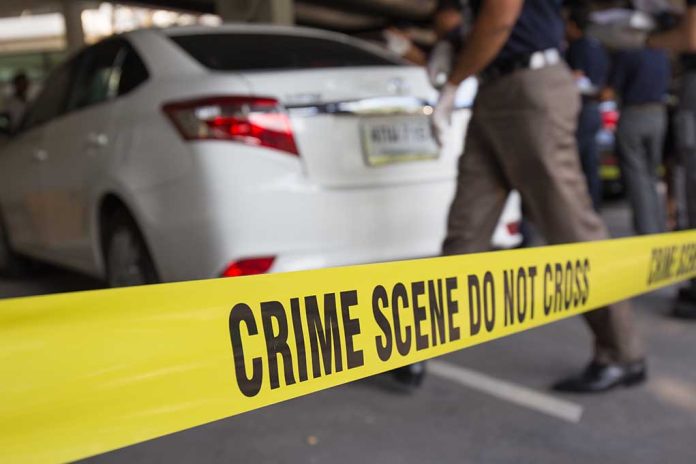 (Daily360.com) – Violent crime is on the rise in many cities across the country, with the Voice of America News recently reporting that 2022 saw the highest number of deaths due to firearms in nearly three decades. A recent shooting spree in Florida left three people dead and two injured.
On February 22, Spectrum News 13 reported that two of its reporters were involved in a shooting incident while covering the homicide of a 38-year-old woman earlier in the day. The suspect in that shooting, Keith Melvin Moses, reportedly returned to the crime scene and went on a second shooting spree.
Our colleague Jesse Walden is doing as well as can be post-surgery @orlandohealth – he spoke w/ our colleagues @MyNews13 for the story we all wish we never had to tell, airing tonight. (photo shared w/ permission) pic.twitter.com/Ou9L8liX7T

— Molly Duerig (@mollyduerig) February 23, 2023
Sadly, the 19-year-old suspect shot and killed Spectrum News 13 reporter Dylan Lyons, 24, and a nine-year-old girl, later identified as T'yonna Major. Moses also critically injured Spectrum News 13 photojournalist Jesse Walden and her mother. So far, law enforcement officials haven't released her name.
Orange County Sheriff John Mina confirmed that deputies arrested Moses after locating him near the shootings. According to Sheriff Mina, his officers found a Glock 49 semiautomatic handgun in his possession, adding that investigators believe the weapon had recently been fired since the barrel was still hot.
Mina also confirmed that Moses had a lengthy criminal history, including firearms charges, assault with a dangerous weapon, aggravated battery, grand theft, and burglary. He said investigators were still trying to determine what motive Moses had for his shooting spree, if any. He reportedly knew the first victim. However, deputies haven't been able to find a connection to the nine-year-old victim, her mother, or the two reporters.
Walden and the unidentified woman are expected to fully recover from their injuries. Moses remains in custody on several felony charges. It remains unclear when his next court appearance is scheduled.
Our hearts are also with the other shooting victims today, their families, and the entire community. Too many lives are being ripped apart by gun violence.

— Karine Jean-Pierre (@PressSec) February 23, 2023
The shooting spree made nationwide headlines, eliciting words of encouragement from coast-to-coast. For example, White House press secretary Karine Jean-Pierre posted a tweet expressing the Biden administration's condolences to the shooting victims, their families, and the Orlando community.
Copyright 2023, Daily360.com