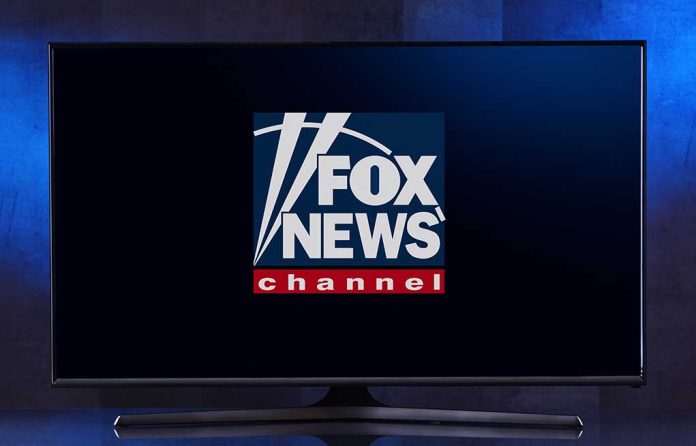 (Daily360.com) – The cable news network Newsmax has been on a rapid ascent ever since Fox News fired Tucker Carlson who was the host of their number one rated prime time show. The July cable ratings showed the biggest gains for the network yet.
Year over year Newsmax saw an incredible 88% increase in prime time ratings. The gains were not only during the coveted prime time hours for the network. Their day time ratings increased 56% and their total day rating were up an impressive 62% on average. On the flip side, the former king of the hill Fox News saw a 26% drop in prime time ratings and lost 14% of their audience during the day.
Christopher Ruddy, the CEO of Newsmax was elated as one would expect, saying it was "clear" that viewers are making the switch due to Newsmax's talent and coverage. The good news is reflected in larger sample sizes as well. For the second quarter of 2023 for their Monday through Friday prime time array of shows Newsmax increased their audience by 126%. These numbers some months ago would have seemed impossible to imagine.
Former star Fox News host Megyn Kelly appeared with Eric Bolling, another former Fox News host, on his Newsmax show. She said in her opinion the audience migration makes sense due to Fox News moving more toward the establishment political narratives and displaying an anti-Trump bias on many of their shows.
For his part Tucker Carlson has been releasing content on his Twitter account which has recently pivoted from monologues to long from interviews with various people. Most recently, he put out an interview with Devon Archer following his testimony before the House Oversight Committee. Carlson was the first interview with Archer relating to his relationship with both Hunter and Joe Biden. His 'scooping' Fox News and the other networks could be considered a 'coup' and a sign that the media landscape is changing in multiple ways.
Copyright 2023, Daily360.com