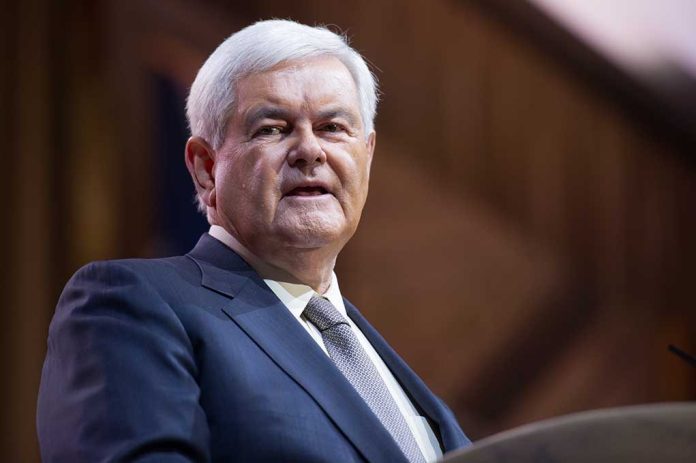 Newt Gingrich Ordered to Testify to Special Grand Jury
(Daily360.com) – Fulton County District Attorney Fani Willis opened an investigation in February 2021 against former President Donald Trump. The prosecutor and others are trying to determine whether or not the previous US leader broke Georgia laws during the 2020 election cycle, when he called Secretary of State Brad Raffensperger after the votes were in. Now, a powerful former lawmaker is being ordered to testify in the case.
On November 9, as part of the investigation, a Virginia judge ruled former Speaker of the House Newt Gingrich (R-GA) would have to testify in front of a special grand jury. The magistrate said he would have until the end of November to do so.
Newt Gingrich allegedly advised Trump administration officials on steps they could take to reverse the result of the 2020 election. He's resisting testifying in front of a grand jury. https://t.co/VQUUAsLoSl

— Citizens for Ethics (@CREWcrew) November 10, 2022
Willis has been attempting to secure Gingrich's testimony for some time under the Uniform Act, which allows a state to garner witnesses from other states. The former politician's lawyer said the reasoning did not apply to his client because the act doesn't "have the power" to "subpoena out-of-state witnesses." Fairfax county Judge Robert Smith disagreed.
The Georgia DA says Gingrich's testimony is necessary. Willis claims the former House speaker took part in forming a plan to send fake certificates claiming Trump won Georgia in 2020 and pushed claims the election was stolen.
Gingrich will appear before the grand jury on November 29.
Copyright 2022, Daily360.com